Chicago Steel defeat Waterloo Black Hawks Saturday night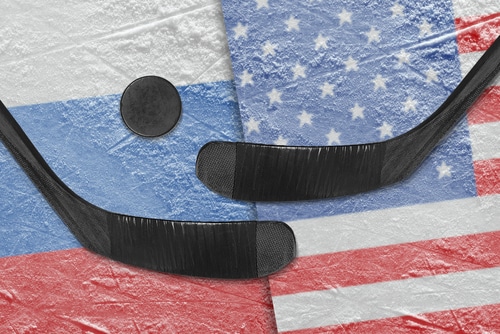 The battle of the conference leaders ended up in favor of the Chicago Steel on Saturday night at Young Arena. The Chicago Steel won the game against the Waterloo Black Hawks with a margin of 5-2 markers. Victor Ostman, the netminder of the Steel, saved 36 shots in the game and set a new record for himself in his career.
It was the seventh straight win for the Steel. The Steel became the first team to score 70 points this season with this victory. Ondrej Psenicka, the forward of the Black Hawks, scored the first goal of the contest for his team. Sam Colangelo of the Steel scored a splendid marker two minutes level to even the score. Mackie Samoskevich of the Steel scored a goal at the end of the first frame and brought the lead for his team. The score for 2-1 in favor of the Steel at the end of the first frame.
Xander Lamppa of the Black Hawks scored the second goal of his team in the 20th second of the middle frame to even the score again at 2-2. Ostman played well in the middle frame as he turned away 17 out 18 shots played at him by the opposition players. The Steel did not allow the opposition to score any other goal in the game.
Gunnarwolfe Fontaine of the Steel scored two goals on Saturday night and helped his team to end up the game with the seventh straight win. The Steel swept the two-game series from the Black Hawks with this victory. The Steel will meet Madison Capitols on Sunday at 3:05 pm. They will compete with the Youngstown Capitols on Wednesday, February 26, at 9:30 am. The Steel will play again with the Capitols on Friday, February 28, at 3:05 pm.