Criminal complaint filed against Chicago man allegedly involved in child pornography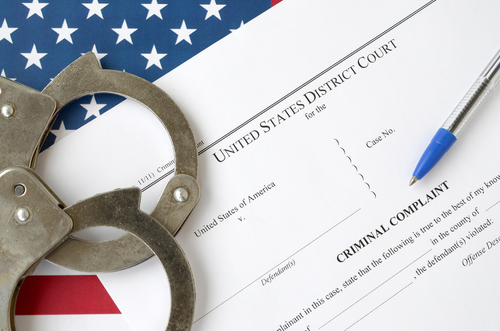 Hugh B. Fowler, a 62-year-old Chicago man, has been arrested by law enforcement officials on the base of a criminal complaint filed against him. According to the complaint, Fowler was allegedly involved in enticing an underage girl to produce sexuality explicit videos. A criminal complaint and an affidavit are filed in federal court in Chicago against him.
The affidavit stated that Fowler enticed a 16-year-old girl to produce sexually explicit videos and send them to him last year. Fowler allegedly used a social media communication app for this purpose. The law enforcement officials arrested him on Wednesday. Fowler has been charged with one count of producing child pornography.
The officials will present him before US Magistrate Judge Gabriel A. Fuentes on Feb. 25, 2020, at 3:00 pm for the detention hearing. According to the criminal complaint, Fowler sent instructions to the victim about how he wanted the illegal videos to look. He allegedly asked the girl to show her private parts in the videos and write his first name on her body. The criminal complaint stated that Fowler asked the girl to make longer videos than short.
Fowler wrote to the girl, "I would like music if possible." John R. Lausch, Jr., the US attorney for the Northern District of Illinois, Emmerson Buie, Jr., the special agent-in-charge of the FBI's Chicago Office, and Charlie Beck, the Chicago Police Department's interim superintendent, announced the criminal complaint and arrest. Erin E. Kelly, an assistant US attorney, is representing the government in the case.
The FBI's Child Exploitation and Human Trafficking Task Force investigated the case. A criminal complaint is not evidence of guilt. It is the responsibility of the government to prove the defendant guilty beyond any reasonable doubt. If convicted, Fowler will be sentenced to a reasonable period of time in prison on the base of the US Sentencing Guidelines.