Chicago under fire from Trump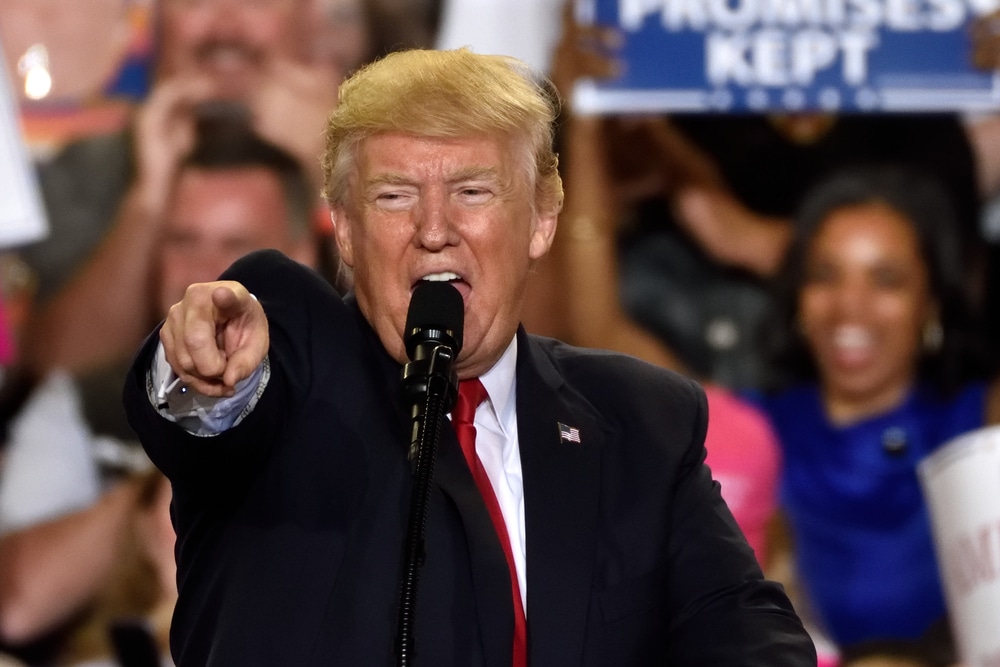 Evan El-Amin / Shutterstock.com
Chicago thrashed by President Trump as he was speaking to a fawning audience of police chiefs attending an annual convention. Trump doesn't seem to change as he lied about the city's gun laws and sanctuary cities across the nation. His speech lasted for more than an hour at the 126th annual International Association of Chiefs of Police convention at Chicago's McCormick Place.
His speech started and ended with praise for the law enforcement. He said, "My administration will always protect those who protect us." Trump wasted no time lashing out at t Chicago Police Supt. Eddie Johnson. Johnson had publicly stated that he has no interest in attending Trump's address. He said, "the values of the people of Chicago are more important than anything the president might have to say."
Trump didn't like this statement as he termed it an insult. He said this was a "very insulting statement after all I've done for the police — more than any other president has ever done." He also said, "This person should be here, because maybe he can learn something." He said Johnson is not doing his job as murder numbers have risen during his tenure.
He also continued to lie about the gun laws in Chicago. He said, "And Chicago has the toughest gun laws in the United States." Chicago officials have been fighting for long to introduce tough gun laws. He didn't stop there. He also called Chicago "the worst sanctuary city in America". He also accused the city of protecting criminals.
Many studies have debunked his long-standing claim that immigrants are more likely to be criminals. Yet Matt Albence, acting director of U.S. Immigration and Customs Enforcement, continued with rhetoric, "Laws and politics like these make us less safe." Chicago Mayor Lori Lightfoot and Gov. J.B. Pritzker both took to Twitter to defend the allegations against the city.