CDC confirms first person-to-person transmission of coronavirus in US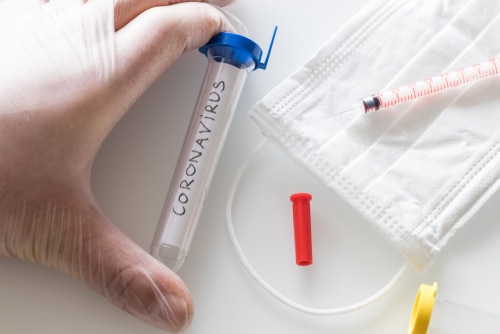 The first person-to-person transmission of the Novel Coronavirus (2019-nCoV) has been confirmed in the US by the Centers for Disease Control (CDC). According to the CDC, a woman who was confirmed with coronavirus in Chicago, Illinois, transmitted the virus to her husband. The woman, 60-year-old or above, reached Chicago from Wuhan on January 13.
The woman immediately felt sickness after her arrival in Chicago. The symptoms of the virus were immediately experienced by the husband of the woman. The first case of the coronavirus was confirmed last week in Washington. According to the officials, the virus was detected in a 30-year-old man. It is the first confirmation of the person-to-person transmission of the virus in the US.
Previously, the man-to-man transmission of the virus was confirmed in China. The US officials said that there was a very low risk for infection in the US. Robert R. Redfield, MD, the director of the CDC, said, "Given what we have seen in China and other countries with the novel coronavirus, CDC experts have expected some person-to-person spread in the US."
Redfield said that the immediate risk to the American public was very low. According to Chinese officials, the virus has already killed at least 170 people and more than 7000 people have been suffered from the outbreak in mainland China. The US citizens are advised to cancel all unnecessary travel plans to China.
The initial investigation of the outbreak revealed that the source of the virus might be a live animal market in Wuhan and large seafood. The market has been closed earlier this month. The CDC said that they were expecting more cases in the US in the upcoming days due to the person-to-person transmission of the virus. The CDC has not issued any special precautions at this time. The US citizens are advised to try to stop the spread of germs.