Developers stop construction on 74-story South Michigan tower: COVID-19 given as reason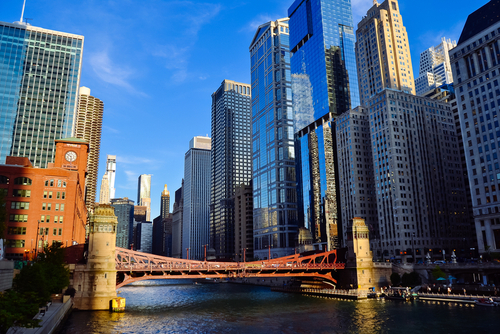 Developers of the 1000M skyscraper, a 74-story Michigan Ave. condominium, say they have halted construction of the Helmut Jahn-designed structure to prevent the spread of COVID-19.
""When the COVID-19 situation arose, we had workers underground, working shoulder to shoulder, making it effectively impossible to maintain proper social distancing," the developers said in a statement quoted by Crain's Chicago Business and The Chicago Tribune. "We consulted with our experts and we all felt the safest route was to temporarily halt construction on site to ensure worker safety."
The developers, Time Equities, JK Equities and Oak Capitals, said on June 4 that work on the $470 million project has been stopped since the first phase of foundation work was completed. However, it's unclear when the work stopped, or when construction might resume.
Commentators on the Skyscraper Forum website have suggested that the hold-up may be because of COVID-19, but the primary reason for the work stoppage may be because of the pandemic's economic impact, rather than worker safety.
Other projects have continued in Chicago, although there were temporary stoppages caused by civil disturbances last week, but overall, contractors have managed to keep work going safely with distancing, staggered work shifts, temperature checks and other measures.
The developer says off-site work continues, such as "signing subcontracts, procuring and testing the curtain wall, processing our building permits and finalizing construction documents, among other items — which allow the project to generally stay on track."
"We will resume work on site when we feel the situation has fully stabilized," the developers' statement said.