COVID-19 Pandemic effected little on Legal Weed Sales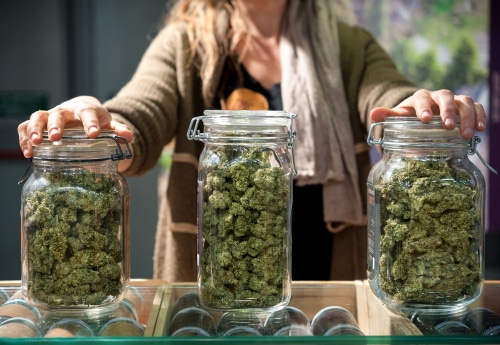 The sales of legal cannabis were little affected by the COVID-19 Pandemic. The Illinois Department of Financial and Professional Regulation has reported that in April, $37.2 million worth of legal weed was sold. The sale was second only to the rollout of adult-use recreational pot in January when the state registered $39.2 million in sales.
Senior Adviser for Cannabis Control Too Hutchinson credited Governor J.B. Pritzker of recognizing both medical marijuana and recreational pot as essential businesses in his initial stay-at-home order to combat the coronavirus pandemic. His orders had enabled both the cultivation sites and dispensaries to remain open.
His orders also enabled curbside pickup orders for medical marijuana. Hutchinson said that the safety of the consumers was prioritized. She said, "Our top priority is to ensure consumers are safe when they go to a dispensary to purchase cannabis." She added, "The steps we've taken to increase social distancing at dispensaries are accomplishing that, while also enabling this new industry to continue to grow. As such, curbside pickup will remain an option for medical cannabis users to obtain the product they need through May 30."
The out-of-state sales to tourists had dropped in April at $7.5 million. It was behind the $8.6 million in sales to visitors from other states in January and $9.2 million in February. However, Illinoisans covered for the tourists as they racked up $29.7 million sales, right behind the $30 million they scored in January. The pot legalization has dramatically impacted the economy as the dispensaries have sold more than $147 million in recreational marijuana in the first four months of the legalization.
The department added: "Dispensaries are permitted to sell medical cannabis outside of their limited access area on their property or on a public walkway or curb adjacent to the dispensary. Medical cannabis patients will be able to continue to utilize their designated caregiver to purchase medicine for them. However, dispensaries may not deliver medical cannabis to a patient or caregiver's home," clarifying, "These rules do not apply to adult-use cannabis sales; those must still take place inside the limited access area."