Data shows US nursing homes account for "staggering" share of deaths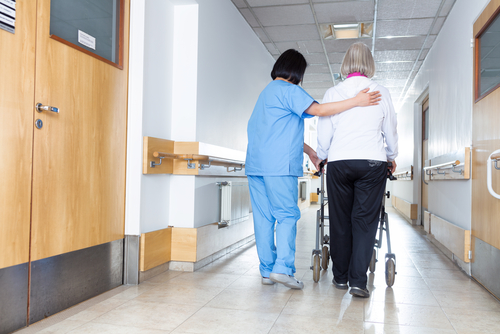 According to incomplete data gathered by healthcare researchers, residents of nursing homes have accounted for a staggering proportion of Covid-19 deaths in the US. According to the Kaiser Family Foundation, the privately compiled data reveals that nursing home deaths now account for more than half of all fatalities in 14 states. Only 33 states report nursing home-related deaths.
Infectious disease specialist Dr. Sunil Parikh, of Yale School of Public Health in Connecticut, said, "I was on a phone call last week, where four or five patients came into our hospital just in one day from nursing homes." He is staggered by the increasing numbers. Early warnings were given that nursing homes would be vulnerable to COVID-19, but the federal government is only beginning to gather national data.
In Connecticut alone, 194 of 216 nursing homes have had at least one Covid-19 case. There have been more than 1,200 deaths in the state, and nearly half have been of nursing home residents. This proportion is lower than in other states. 72% of COVID-19 deaths have been nursing home residents in New Hampshire.
Parikh said that the massive spread of COVID-19 in care homes is due to limited testing and a lack of personal protective equipment. Due to the limited testing, most state nursing homes only test when residents show symptoms, even though the disease is known to spread asymptomatically. Parikh wants to see more testing in nursing homes.
"What I would like to see is the ability to test the entire nursing homes," Parikh said. "This symptomatic approach is just not cutting it. Many states, including Connecticut, are starting to move in that direction … but I hope it becomes a national effort." For weeks, the nursing homes have been closed to the public, but cases are rising.