US economy loses 20.5 million jobs in April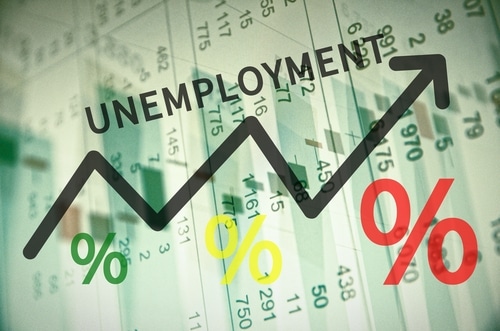 The US economy lost 20.5 million jobs in April due to the coronavirus pandemic. According to the recent stats, the national unemployment rate approached 15 percent in April. The US Bureau of Labor Statistics revealed in its monthly report that the national unemployment rate reached 14.7% in April.
According to the Bureau, it was the largest over-the-month increase in the unemployment rate in the history of the country since 1948. The monthly report stated, "The sharp increases in these measures reflect the effects of the coronavirus pandemic and efforts to contain it." According to the US Department of Labor, another 3.2 million workers filed unemployment claims in the week ending Saturday. The job losses have been extended into May.
The report said that unemployment was witnessed in almost every major working group. According to the Bureau's report, the unemployment rate remained 13 percent for adult men, 15.5 percent for adult women, 18.9 percent for Hispanics, 14.5 percent for Asians, and 14.2 percent for Whites. The unemployment rate remained 16.7 percent for blacks, the report said.
The unemployment rate remained record high for all of these groups except blacks. In April, the number of full-time workers declined by 15 million. On the other hand, the number of part-time workers declined by 7.4 million over the month. The report further found that the number of nonfarm payroll employees fell by 20.5 million over the last month.
William Beach, the commissioner of the US Bureau of Labor Statistics, said, "These recently unemployed people represented 61.9 percent of the unemployed in April." According to a national WalletHub study, the unemployment rate was better in Illinois as compared to other states, but the losses were still brutal. The study revealed that the unemployment claims rose by 1500 percent in Illinois from the beginning of the year to last week as compared to the same period last year.