Drug king Joaquin Guzman receives the sentence of life in Prison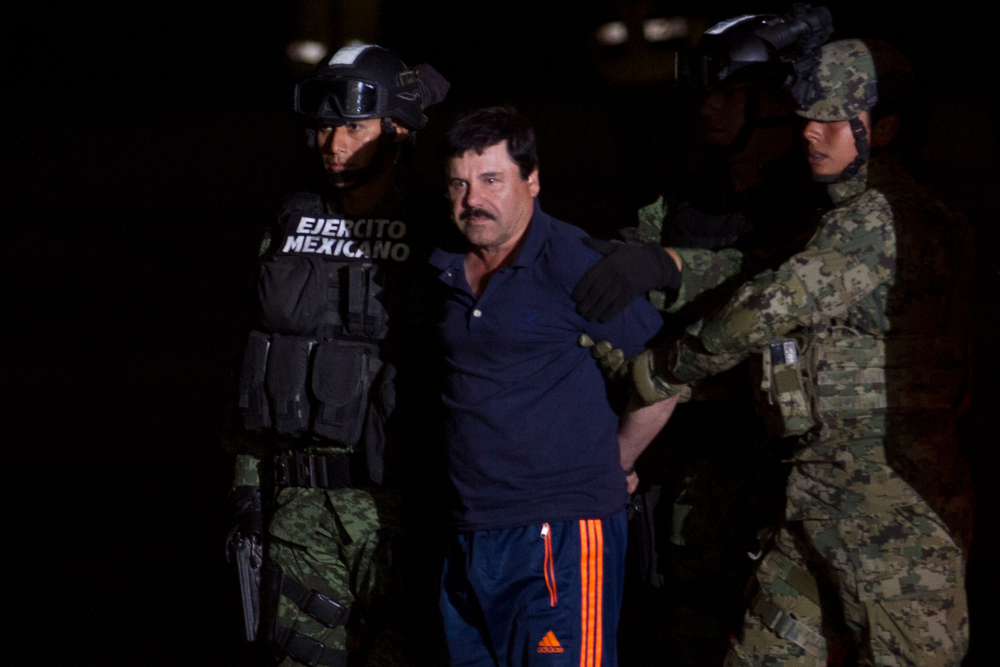 Octavio Hoyos / Shutterstock.com
A US judge has sentenced the drug king Joaquin Guzman, a Mexican drug dealer, to life in prison plus 30 years. He was found guilty on 10 charges of drug trafficking and money laundering in a New York court in February. He managed to escape jail in Mexico in 2015 via a tunnel. He was later arrested.
El Chapo was transferred to the US in 2017. The Sinaloa cartel was the biggest supplier of the drugs to the US and Guzman is the former head of it. Guzman spoked through his lawyer in the court that he received an unfair trial in the US. Guzman faced the life sentence and an additional 30 years in prison for the use of firearms unlawfully. The court ordered Guzman to pay $12.6 billion in the penalty to his crimes.
El Chapo will serve his sentence in a high-security jail in Colorado. Prosecutors said that he will stay behind tonnes of steel. Jeffery Lichtman, the lawyer of Guzman, said, "I have the plan to appeal against the verdict". He argued that it was not a fair trial and the jurors were influenced by the media reports. He said, "It was a show trial".
Guzman managed to enter the Forbes' list of world's richest men back in 2009. His worth was $1 billion at that time and his number was 701 on the list. He faced the accusation of bringing tonnes of cocaine into the US. He also faced the accusation of distributing heroin, marijuana, and methamphetamine in the US. The federal court gave the decision after listening to several witnesses.
He was accused of raping the girls after making them drugged, according to the court paper. A witness said, "I saw Guzman killing three men". He was also accused of killing his cousin. He had a famous story of his escape from the maximum-security prison of Altiplano. His sons bought a property near the jail and found his exact location with the aid of a smuggled watch into the prison. The digger reached his cell with the aid of GPS signals.