Extra Alarm Industrial Fire Injures At least two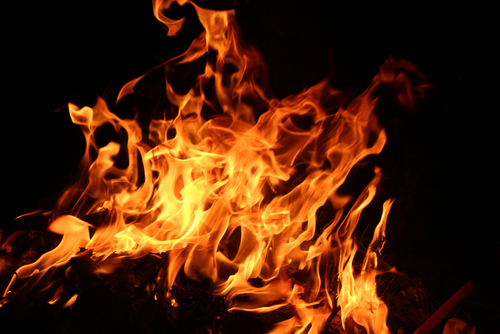 On Wednesday, November 11, 2020, around 4:43 p.m., police and firefighter/paramedics from Bensenville responded to a report of an industrial fire in a commercial building fire 1241 North Ellis Street. When firefighters arrived on the scene, they reported they lead out with a hose line for a working fire.
Around 5:17 p.m., the fire was knocked down. Around 5:18 p.m., one person was transported with Advance Life Support. The firefighters searched for a possible second victim. Around 5:25 p.m., the second injured person was transported as well. It was initially unknown how many people were injured in the fire.
At 5:29 p.m., a MABAS Division 12 EMS Box Alarm was activated. Firefighter/paramedics and/or command officers from Addison, Elk Grove Village, Forest Park, and Schiller Park responded mutual aid. At 5:32 p.m., a MABAS Division 12 Fire Box Alarm was activated. Firefighters and/command officers were dispatched from Addison, Northlake, Elmhurst, and York Center responded mutual aid.
Hazmat techs, hazmat squads, hazmat trailers, and/or command officers were dispatched from Addison, Bloomingdale, Elmhurst, Glenside, Hanover Park, Itasca, Lombard, Oak Brook, Oak Brook Terrace, Roselle, Villa Park, West Chicago, Wheaton, Wood Dale, and York Center. The Hazmat techs were working past 7:30 p.m.
The fire companies had started returning to their stations around 7:25 p.m. after the Fire Box Alarm was struck out at 7:23 p.m. At 7:51 p.m. the EMS Box and Hazmat Box were both struck out. At the address, Pureline is listed. The company is a producer of chlorine dioxide solutions used for sanitization and disinfection in multiple industries, according to its official website.