Federal Labor Trafficking Charge; Pleading Guilty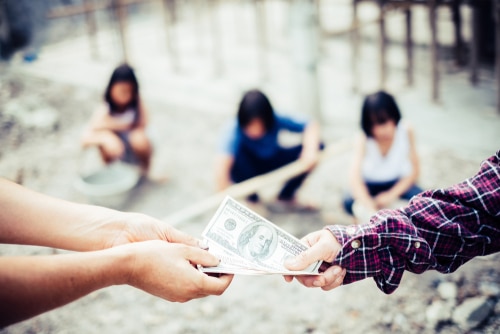 A Cicero woman pleaded guilty today to a federal labor trafficking charge. The woman had helped numerous undocumented immigrants from Guatemala illegally enter the United States. 50-year old Concepcion Malinek pleaded guilty to one count of labor trafficking.
Malinek is facing serious jail time as the charge is punishable by up to 20 years in federal prison. U.S. District Judge Edmond E. Chang set sentencing for Oct. 20, 2020, at 3:00 p.m. John R. Lausch, Jr., United States Attorney for the Northern District of Illinois; and Emmerson Buie, Jr., Special Agent-in-Charge of the Chicago office of the FBI announced the guilty plea.
U.S. Department of Homeland Security, U.S. Department of Labor, Cook County Sheriff's Office, and Chicago Police Department provided valuable assistance. Assistant U.S. Attorney Christopher V. Parente is representing the government.
Malinek admitted in the plea declaration that from 2009 to 2019, she helped ten undocumented Guatemalan immigrants with illegally entering the U.S. Once the immigrants entered the country, she arranged for them to reside in her home in Cicero while they worked in nearby jobs.
Malinek blackmailed the immigrants to pay her a substantial portion of their earnings. If not, she threatened to contact the U.S. immigration authorities if they didn't pay up.
Please contact the National Human Trafficking Hotline by calling 1-888-373-7888, or logging on to https://humantraffickinghotline.org/ if you believe you are a victim of labor trafficking.