UAE Permits Locals and Immigrants to Leave the Country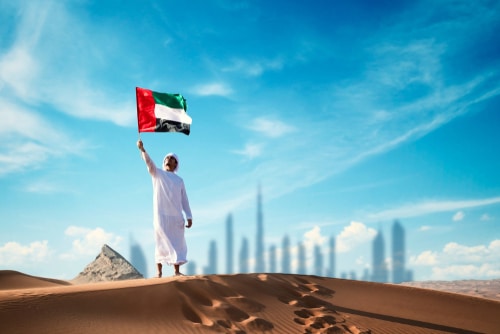 United Arab Emirates has announced the decision to allow locals and immigrants to leave the country. Federal Authority for Identity and Citizenship has announced that locals and immigrants can travel outside of UAE for 7 specific reasons. The Federal Authority has said people can obtain permits for traveling outside UAE through the "Exit Registration Service" available on their website.
Permits will be issued to those wishing to travel outside the country for medical treatment, education, employment, business, recreational purposes, and humanitarian reasons. Emiratis living outside the UAE are also allowed to return. A non-refundable fee of 50 dirhams is required to apply for a permit to travel abroad.
In addition to copies of Emirati ID, residence permit, and valid passport, the application must be accompanied by solid paper evidence of reason for leaving the country. Relevant documents must also be submitted when applying for each category. If a person wishes to travel outside UAE for treatment at government expense, he or she must provide a copy of the Government Medical Committee's permit.
Those wishing to seek treatment outside UAE at their own expense have to submit a document based on the Medical Committee's recommendations. Those wishing to travel for education have to submit a NOC from the Ministry of Education. To go out for office work, the sponsor has to submit a letter stating that the employee is being sent abroad for office work, training, or an assignment.
A businessman wishing to travel abroad for business purposes will have to submit documents related to commercial property agreements to prove that he has previously gone abroad for business. If someone's close relative dies or is ill, he has to submit a certificate of death or illness. To go abroad for entertainment purposes, you have to show booking documents at that entertainment venue.