Fire in single-family home extinguished by Naperville fire department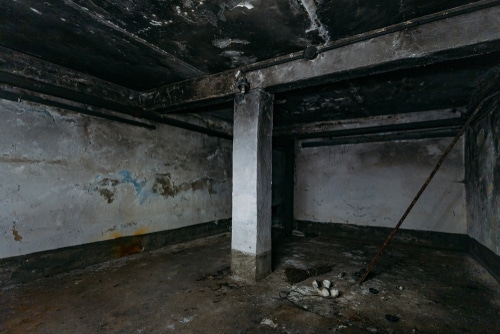 The Naperville Public Answering Point (PSAP) received a 911 call at 11:38 am on Monday, May 18, 2020. The resident of a single-family home reported that there was a fire in the basement of their home in the 1200 block of Chateaugay Avenue. The PSAP officials sent a general alarm assignment to the reported address immediately.
According to the fire officials, First Truck Company arrived on the scene within the six minutes of the call received by the Naperville PSAP. The Company reported that the smoke was coming out from the front door. The company officer confirmed a fire in the basement of the building. The complete general alarm assignment that responded to the incident included a total of 24 personnel.
The fire officials said that three engine companies, two truck companies, two ambulances, one squad company, and two battalion commanders responded to the scene of the incident. The four occupants left their home immediately when the first company arrived there. The firefighters extinguished the basement fire within 20 minutes of their arrival through an aggressive interior fire attack.
The fire officials said that the firefighters took some extra time to perform overhaul and remove smoke from the entire residence. After extinguishing the basement fire, the crew members took 45 extra minutes to perform salvage and overhaul operation, according to the officials. The firefighters and the residents of the building remained safe during the incident.
The Naperville Transportation, Engineering, and Development (TED) Department deemed the residence uninhabitable after a thorough inspection. The fire investigators are finding the actual cause of the fire. Naperville Electric Department and the Naperville Police Department assisted the Naperville Fire Department during the operation. The displaced family was assisted by the American Red Cross as the house was deemed uninhabitable.