Gov. Pritzker and President Trump trade shots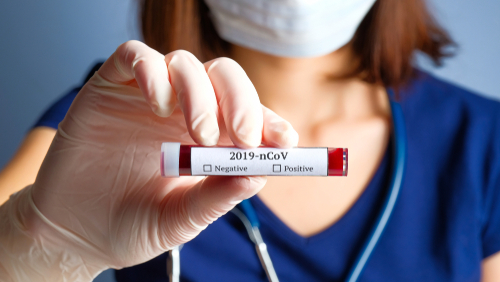 It seems unlikely that Illinois Gov. J.B. Pritzker and President Donald Trump will make truce as the latter had called out the other by name for "complaining" Sunday as the President is under growing criticism of his handling of the coronavirus pandemic. Pritzker isn't also the one to back away as on Thursday, he spoke out of Trump's handling of the crisis.
Pritzker said, "This will go down in history as a profound failure of our national government." Trump wasn't the only one criticized as Gov. also lashed out at his son-in-law White House aide Jared Kushner, for suggesting openly that the Strategic National Stockpile of critical medical supplies was "our" stockpile and states had no right to it.
Chicago Mayor Lori Lightfoot joined in as well. Trump said, at Sunday's daily White House briefing on the COVID-19 crisis, "There is a governor, I hear him complaining all the time, Pritzker. … He has not performed well." Trump also attempted to take credit of Chicago's McCormick Place convention center into what's being termed an "alternate-care facility" with 3,000 hospital beds to treat COVID-19 patients.
Trump, again, had muddled the count and said that the facility would have 2,500 beds. Lightfoot and Chicago Public Health Commissioner Dr. Allison Arwady first discussed the possibility of using McCormick Place for overflow COVID-19 patients last month, and Pritzker moved on it before the end of March. Pritzker and Lightfoot were full of praise for the Illinois National Guard and U.S. Army Corps of Engineers on Friday for taking just five days to complete the conversion for the first 500 beds.
The confirmed coronavirus cases in Illinois jumped to 11,256 in what is now 70 of the state's 102 counties. The deaths related to COVID-19 rose to 274. Trump may be looking at these numbers to call out Pritzker but nationally, cases have risen to 337,000 by Monday morning, and deaths approached 10,000. Globally, cases topped 1.2 million, as deaths topped 70,000.