Greater Elgin Family Care Center expands Virtual Visit service for patients during COVID-19 pandemic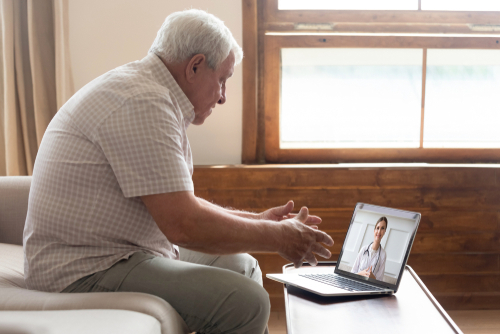 The Greater Elgin Family Care Center has expanded the Virtual Visit service for the patients during the coronavirus crisis. The families can get a virtual appointment by using the Virtual Visit service. The Greater Elgin Family Care practitioners are ready to take care of your health through virtual checkups.
The Virtual Visit is just like the telehealth or telemedicine appointment. The patients will talk to a GEFCC practitioner by using the video call option while staying at their homes. The GEFCC has launched a video chat system to carry out the virtual visit service. The psychiatry patients have been getting the virtual visit services by the GEFCC for several years. It is an expansion of that system.
The GEFCC announced that it would provide the virtual appointment services to patients with behavioral health issues and other medical problems. The GEFCC assured the patients that they would get the quality healthcare services in this form. The Center is known for providing the best healthcare services to the local families.
The patients can get a virtual appointment by calling at 847-608-1344. The telephone operator will guide the patients about whether they can get a virtual appointment or they need to visit the Center for a face-to-face appointment. For getting more information, you can visit https://gefcc.org/2020/04/virtual-visits-now-available/.
The patients can get the following virtual types of virtual appointments via the Virtual Visit service of the GEFCC: –
Follow Up Care After an Initial Visit
Follow Up Care for Diabetes, Hypertension, and Asthma
Discussion of Test Results
Prescription and Refills
Skincare services
Musculoskeletal care
Gastrointestinal problems
Infections
Neurological problems
Reproductive issues
Psychological and behavioral health problems
Gynecological problems