Hindman sells Alexander Calder's Triple Cross for $1.9 million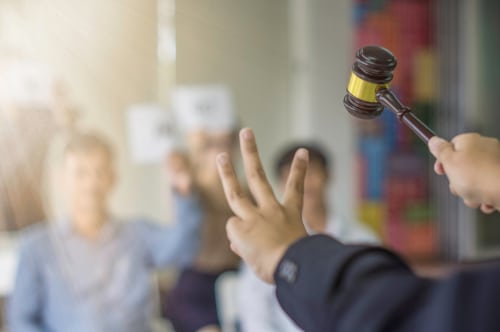 The estimated pre-sale price of Alexander Calder's standing mobile, Triple Cross, from 1947 was $600,000-$800,000. However, the Hindman's Post War and Contemporary Art sale in Chicago sold it for nearly $2 million. Triple Cross made a record of the highest sale in the 38-year history of the Chicago auction house.
Two artworks of Alexander Calder, one of the most prominent in the 20th century, were presented in Thursday's sale. Joe Stanfield, the director of fine art for Hindman, said, "Triple Cross is an early example of Calder's work and has excellent provenance, which certainly contributed to the strong price the work commanded today."
Stanfield added that he was thrilled to witness the sale of Triple Cross. It is an excellent example of the potential of the art market despite the coronavirus pandemic. The instantly recognizable kinetic sculptures of Calder brought a revolution in the field of three-dimensional art in the early 20th century. Calder absorbed European Modernism in 1926 while staying in Paris. He had a huge interest in flat planes, biomorphic forms, and primary colors.
Calder invented his own artistic language by using these motifs. Triple Cross depicts the training of Calder as a mechanical engineer. Many international bidders were interested in purchasing his artwork during the presale process. Triple Cross exudes the use of humble materials by Calder. The sculpture does not include the trademark CA monogram of the artist. He created it when he was young and more idealistic. He was sure at that time about the ability of his work to become a signature itself.
The other artwork of Calder, Petit Poteau Jaune, from 1963 was sold for $432,500 in the October 1 auction. The presale estimate for this work was $200,000-$300,000. Hindman admired the huge outcome of the sale of Triple Cross during a challenging time.