House Fire Extinguished on Gatewood Lane in Woodridge — No Injuries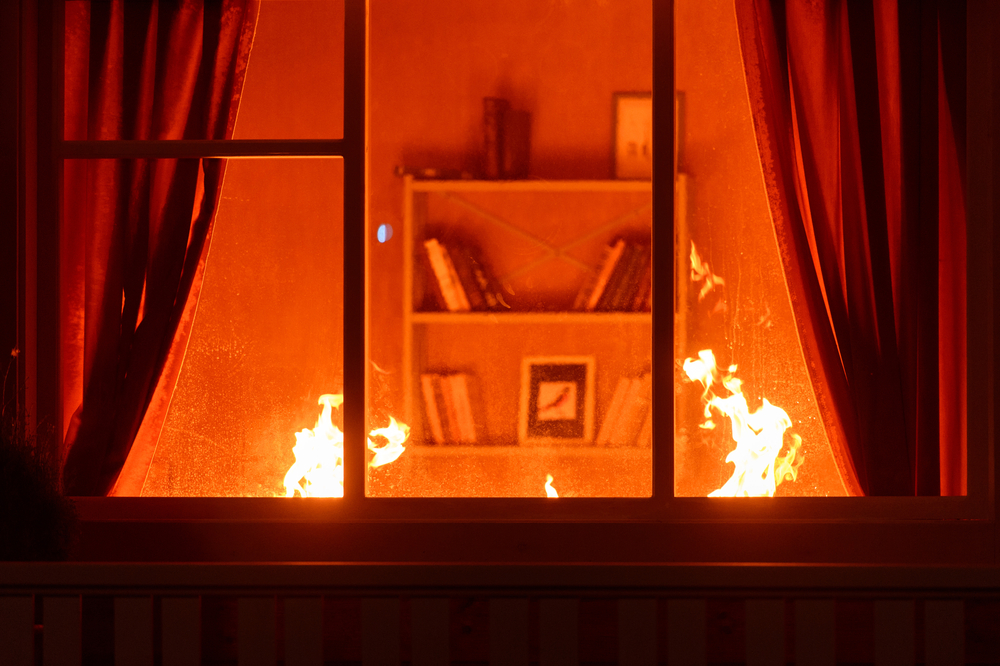 Lisle-Woodridge Fire District firefighters and paramedics responded about 10:00 a.m. Wednesday, April 21, 2021 to report of a house fire in the block of 8100 Gatewood Lane in Woodridge. A neighbor called 9-1-1 to report they noticed smoke coming from the residence.
According to Lisle-Woodridge Fire District, a general alarm structure fire assignment was dispatched, which consist of four engines, two ladder trucks, two ambulances, and command staff.
The first fire unit arrived on the scene and reported heavy smoke and fire coming from the first floor window of a detached single-family home. A neighbor at the scene advised firefighters that there may be an occupant in the residence. Firefighters initiated an aggressive interior fire attack, and searched the home. Firefighters determined the home was not occupied during the time they were working at the fire scene.
The seat of the fire was located in the lower level of the home, which included heavy fire and high heat conditions. The fire was under control approximately 15 minutes after the first unit arrived. Companies remained on the scene until approximately 12:30 p.m., performing salvage and overhaul duties. The structure was deemed uninhabitable by the Village of Woodridge Building Department representative.
Firefighters, paramedics and/or command officers from Lombard Fire Department, Darien-Woodridge Fire District, and Downers Grove Fire Department were assigned mutual aid.
An investigation is being completed by the Lisle-Woodridge Fire District Investigation Team. The cause of the fire is still under investigation.