Chicago investment manager faces fraud charges of swindling money from women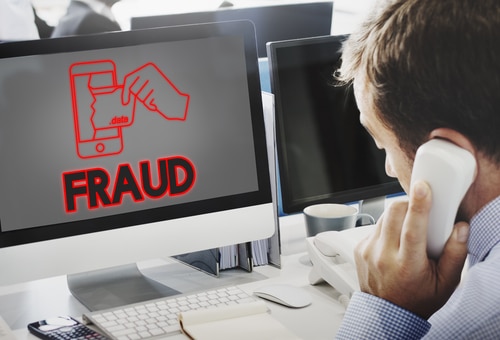 Marcus Beam, a 49-year-old investment manager of Woodridge, has been charged for swindling money from women illegally. According to the court document, Beam allegedly swindled money from women whom he met online through online dating services. An indictment against him returned in the US District Court, Chicago, on Thursday.
According to the indictment document, Beam owned and controlled several companies in Chicago. He allegedly exaggerated his financial success and the expected return on investments. He allegedly obtained money from women he met online through online dating services. According to the allegations, he obtained money illegally from a family member and a former employee as well.
The indictment stated that Beam claimed that the funds would be invested in popular stocks such as Lyft and Uber. He also allegedly claimed that he would invest the money in some other investment fields including gold, art, and real estate. According to the indictment document, Beam spent the obtained money on covering his personal expenses. The indictment stated that Beam paid rent, auto loans, and purchased items from Walmart Ikea with that money.
According to the indictment, Beam initiated the fraud scheme back in 2015 and it continued until October 2019. The investors lose $500000 via this fraud scheme, the indictment stated. In the case, nine counts of wire fraud and one count of mail fraud are filed against Beam. Jacqueline Stern, an assistant US attorney, represents the government in the case.
John R. Lausch, Jr., the US attorney for the northern district of Illinois, Craig Goldberg, the inspector-in-charge of the US postal service in Chicago, Jeffery A. Monhart, the regional director of the US Department of Labor's Chicago regional office, and Tanya Solov, the director of the Illinois Security Department of the US Secretary of State, announced the indictment. The US Securities and Exchange Commission provided significant assistant in the case.