Hyde Park Art Center launches special COVID-19 edition of artist-patron matchmaking endeavor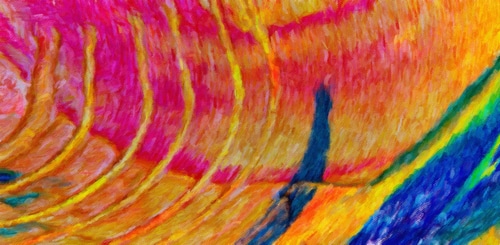 The Hyde Park Art Center (HPAC) relaunches its artist-patron matchmaking program every three years. It is a famous event of the HPAC due to its multifaceted and immersive art nature. It is a highly beneficial program for the center as its returns are always greatly anticipated. The area artists get huge support through this program in normal circumstances.
The program also introduces new collectors of the world of commission after every three years. The program, Not Just Another Pretty Face (NJAPF), is collaborative commissioning of the project of the HPAC. The aim of the NJAPF is to make lasting relationships between the artists and patrons. The HPAC has launched a special COVID-19 edition of the NJAPF this year. The idea of a special edition came from a purchase made by a board member of the Center to support artists.
The special edition is launched by the HPAC as most of the artists are unemployed and they do not have enough funds due to the coronavirus pandemic. The Center is committed to making collaboration between the artists and patrons despite the pandemic this year.
The Center is focused to encourage the idea of patronage in contemporary arts. Most of the artists have already been embraced this idea. According to the HPAC staff, the program will give hope to the artists in the time of need. They will get a feeling that there is someone who cares about their work and values them.
However, the basic purpose of the special edition is to help artists in finding consumers of their works. The Center has raised at least $900000 until now. Half of this money goes directly into the hands of the artists. 275 new and established collectors have already commissioned more than 375 original artworks. This year, the staff of the Art Center will arrange virtual studio visits with artists and facilitate sales.