Hyde Park Art Center commissions Faheem Majeed to create a monumental artwork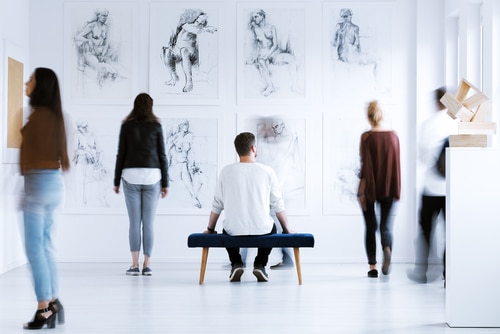 The 2020 Joyce Awards have been awarded to four collaborations between the artists of color and arts and culture organizations, according to the Joyce Foundation. The Joyce Foundation announced that the awards have been awarded to the collaborations located in Chicago, Cleveland, and the Twin Cities.
The Joyce Foundation added that they were proud to be one of the participating organizations. Faheem Majeed, a visual artist, will be commissioned by the Hyde Park Art Center to create monumental artwork. Majeed will create the artwork, exhibition, and programming in order to commemorate the legacy of the South Side Community Art Center.
The 2020 Joyce Awards focus on the theme of history, resilience, and heritage. The $50000 grants will help in the development of engaging, educating, and challenging artworks. The main purpose of these artworks will be to celebrate the diversity of the local communities. The HPAC will keep updating the work done by Majeed in the form of programming and exhibition throughout the year.
A new executive director has been appointed by the South Side Community Art Center and it has also announced a gift of $2 million.