Ezike, Pritzker announce drop in coronavirus-related hospitalization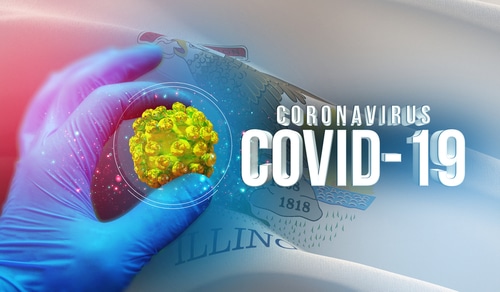 Ngozi Ezike, the director of the Illinois Public Health, announced Tuesday that the hospitalization related to COVID-19 dropped to 4002 in Illinois. She called it "great news for Illinoisans." According to Ezike, the number of COVId-19 patients in the Intensive Care Units (ICUs) also dropped below 1000.
Dr. Ezike said, "We are hoping that the data are showing that is where we're going." The confirmation of going towards the downward side of the curve of inflection will come after a few more days or weeks, according to her. However, Ezike confirmed that the stay-at-home order was working in the state. She announced 146 new deaths on Tuesday that brought the state total to 4379.
According to the announcement, the overall positive cases of COVID-19 topped 98030 statewide. The number of patients in the ICUs has dropped noticeably to 993. Ezike said that there were only 576 patients on ventilators across the state. JB Pritzker, the governor of Illinois, called it exciting news. The number of tests conducted by Illinois per capita has surpassed New York over the last week, according to him.
Pritzker said, "I am optimistic. You can see the line bending in the right direction." Dr. Emily Landon, an expert on infectious diseases at the University of Chicago Medicine, said, "That exactly is a mark of success." Landon joined Ezike and Pritzker in the daily briefing on the coronavirus at Thompson Center, Chicago. Dr. Richard Novak, an expert on the infectious disease from the University of Illinois Health, said, "Flattening the curve has prevented the hospital system from being overwhelmed."
Landon and Novak urged the public to, still, follow the stay-at-home orders. They also recommended wearing face masks. They called wearing facemasks a lifeline in the current situation. Ezike said, "Hear me clearly. The virus is still out there." Pritzker announced the opening of barbershops, factories, offices, and warehouses at the end of May as a potential reward.