Illegal Possessions of Loaded Handguns Charges for Two Individuals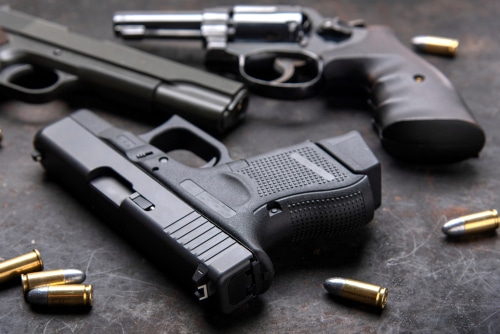 Federal firearm offenses for two individuals as they have allegedly illegally possessed loaded handguns in downtown Chicago this past weekend. 28-year olds Brandon Pegues and Amber L. Peltzer are each charged with one count of illegal possession of a firearm by a convicted felon.
Both of them were previously convicted of criminal felonies, thus lawfully not allowed to possess a firearm. Their initial court appearances in U.S. District Court in Chicago have not yet been scheduled. John R. Lausch, Jr., United States Attorney for the Northern District of Illinois; Kristen deTineo, Special Agent-in-Charge of the Chicago Field Division of the U.S. Bureau of Alcohol, Tobacco, Firearms, and Explosives; and David Brown, Superintendent of the Chicago Police Department announced the federal charges.
Cook County State's Attorney's Office provided valuable assistance in bringing these charges. Cook County State's Attorney's Office represented the government in Pegues case while Assistant U.S. Attorney Albert Berry represented the government in Peltzer case.
"We are working with the Chicago Police Department and our federal and state law enforcement partners to arrest and prosecute anyone involved in violence and destruction in Chicago," said U.S. Attorney Lausch.  "We will continue our efforts to apprehend and charge illegal gun offenders and others engaging in violent crime.
Project Guardian and Project Safe Neighborhoods' centerpiece is to make holding gun offenders accountable through federal prosecution. Both projects are the Department of Justice's violent crime reduction strategies. The public is reminded that these are allegations and the defendants are considered innocent until proven guilty.