Looting and Vandalism in Downtown Naperville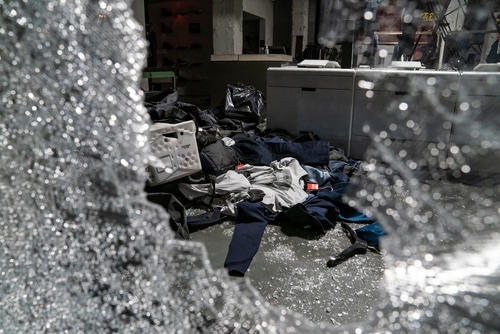 lev radin / Shutterstock.com
The Naperville Police responds to vandalism and looting in downtown Naperville. On Monday, June 1, assisted by numerous law enforcement agencies, the Naperville Police Department addressed the incidents of looting, vandalism and other acts of violence in downtown Naperville.
Between 9 p.m. and approximately midnight, a group of people estimated around 250 to 300 moved through downtown. They vandalized and/or looted more than 30 downtown businesses. Burglaries occurred in several businesses in other parts of the city as well. The police arrested eleven individuals, ranging from 18 years to 31 years. They were arrested for crimes ranging from burglary to possession of stolen items.
An investigation is going which will result in additional arrests. At the moment, property damage assessment is underway. A peaceful protest began in downtown Naperville at 3 p.m. The vandalism followed after the peaceful protest. The protest moved throughout the downtown streets, to City Hall, and then to the City's Public Safety Campus.
The Naperville Police Department were present to provide an escort for the protester's safe passage on city streets. Around 9 p.m., the group started to separate when the agitators started using wood 2-by-4's to break windows and throwing bricks and bottles at police officers, police vehicles, and through store windows. One civilian is hospitalized with serious injuries after being stabbed by another protester. An explosive device was thrown at the police officers.
Our officers did exactly what they were trained and ordered to do, and they did it with courage and bravery," said Chief of Police Robert Marshall. "While property damage was sustained, we were able to prevent acts that many other communities across the country have had to endure, including arson and gun violence."