Illinois blows past Governor's COVID-19 test goal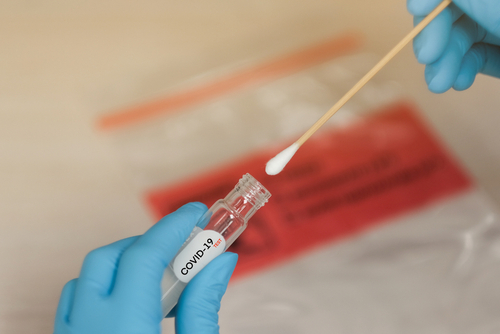 The state of Illinois has blown past Gov. Pritzker's goal of 10,000 COVID-19 tests in a day. On Friday, the state conducted 16,124 tests statewide. The tests brought forward 2,724 fresh cases. Gov. Pritzker had pointed out at his daily coronavirus briefing at the Thompson Center in Chicago that the 17 percent positive rate was well below the previous 21 percent.
"Today we met our goal of 10,000 daily tests," Pritzker said. "In fact, we surpassed it, with 16,124." While not putting too much emphasis on one day's data, he called the 17 percent confirmation rate "a positive sign nonetheless for everyone when more people are getting tested, and there is a lower ratio of positives."
Pritzker added, "In the face of this virus, testing is really key to everything — to everything else that we need to do to get Illinois moving again." Gabrielle Cummings, president of NorthShore University Health System said, "We know that testing is a critical component to reopening the economy." Her company's testing has tripled from 400 a day on March 12 to 1,200 a day now. The 25,000 tests it's processed constitute 13 percent of the state total.
Cummings warned, "The supply chain remains a challenge," in that those taking specimens and processing them in a lab need the raw materials. Gov. granted, "The challenges in the supply chain in order to get us to 10,000 were immense." He appreciated the efforts of the state's public universities for their key role. "We anticipate being able to push that number higher," he said of the tests. "The idea here is we've got to keep going, and we will."
Director of the Illinois Department of Public Health, Dr. Ngozi Ezike has reported 108 new deaths rising the death toll to 1,795. The state has 2,724 new cases bringing the total of the state to 39,658. Despite the new cases, she is encouraged by the lower percentage positive. She said, "Obviously, when you test more people, you are going to find more cases."