Electric Utility Earns Reliable Public Power Provider (RP3) Platinum Designation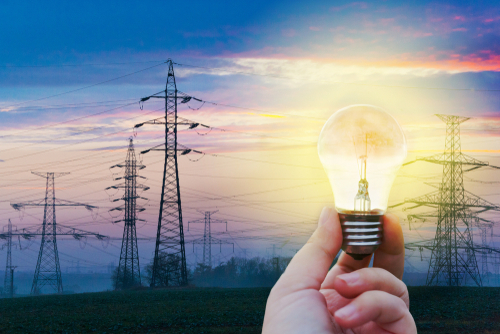 The American Public Power Association (APPA) has awarded the City of Naperville's Electric Utility with Reliable Public Power Provider (RP3) ®. The designation has been given to Electric Utility for providing reliable and safe electric service. Reliability, Safety, Workforce Development and System Improvement are the four disciplines in which the RP3 designation recognizes public power utilities.
Sound business practices and a utility-wide commitment to safe and reliable delivery of electricity are the included criteria. Naperville has joined 114 other public power utilities nationwide that have received the RP3 designation this year. The duration of the designation is three years. It will be from May 1, 2020, through April 30, 2023.
"We take a lot of pride in the work we do to provide power to our customers," said Electric Utility Director Lucy Podlesny. "As an integral part of the community for 120 years, we are always looking to improve our workforce, system reliability and safety to better serve our community. It's an honor to be recognized among the 'best of the best' on a national level."
Providing reliable, quality, responsive and cost-efficient services to more than 60,000 customers in support of the health, welfare and growth of the City is Naperville's Electric Utility's mission. Effective operation, maintenance and replacement activities; a well-planned and executed capital improvement program; an active safety and training program for over 100 employees; and continuous public information makes it possible to achieve the mission.
Aaron Haderle, chair of the Association's RP3 Review Panel said, "Receiving an RP3 designation is a great honor and demonstrates a utility's commitment to implementing industry best practices in utility operations." APPA has offered the RP3 designation for 15 years.