Illinois Coronavirus cases cross 58,000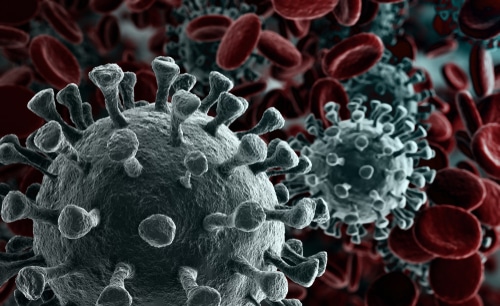 The Illinois Department of Public Health (IDPH), on Saturday May 2, 2020, announced that the state has 2,450 confirmed new cases of Coronavirus disease (COVID-19). The IDPH has also confirmed 105 additional deaths. The total deaths in the state due to COVID-19 are 2559.
The IDPH has reported the cases in 97 counties out of the 102 in Illinois. Everyone ranging from one year old to 100 years is effected by the virus. The laboratories have processed 15,208 specimens within the last 24 hours bringing up the tally to 299,896.
New Illinois Coronavirus Deaths
Boone County: 1 female 80s, 1 male 80s
Clinton County: 1 male 80s
Cook County: 1 female 20s, 1 female 30s, 1 male 30s, 1 female 40s, 1 male 40s, 3 females 50s, 8 males 50s, 5 females 60s, 7 males 60s, 8 females 70s, 8 males 70s, 6 females 80s, 12 males 80s, 7 females 90s, 2 males 90s
DuPage County: 1 male 60s, 1 female 70s, 2 females 80s, 5 males 80s, 3 females 90s, 2 males 90s
Jefferson County: 2 females 90s
Kane County: 1 female 70s, 1 female 90s
Kankakee County: 1 male 70s
Lake County: 1 female 70s, 1 male 80s
McDonough County: 1 male 70s
McHenry County: 1 male 60s
Sangamon County: 1 female 70s
St. Clair County: 1 female 50s, 1 female 90s
Will County: 1 male 70s, 1 female 80s, 1 male 80s, 2 females 90s