Illinois unemployment rate comes down to new historic low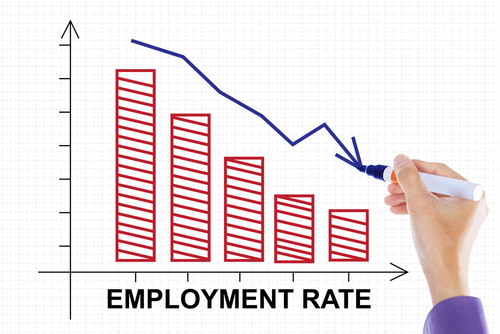 The Illinois Department of Employment Security (IDES) released the unemployment data provided by the US Bureau of Labor Statistics (BLS). The US BLS provided the preliminary data to the IDES for November. According to the IDES announcement, the unemployment rate in Illinois fell to a historic low in November.
The unemployment rate remained 3.8% in Illinois in November 2019. According to the preliminary data, the national unemployment rate remained 3.5% in November. The data revealed that the non-farm payrolls lost -17200 jobs in November. The preliminary report stated that the October monthly change in payrolls was revised from +1900 to +8300.
The unemployment rate in Illinois in October was recorded at 3.9%. According to the current report, the Illinois unemployment rate fell -0.1% from last month. The Illinois payroll employment and national payroll employment showed variability since the beginning of 2019. A more stable payroll employment change occurred in Illinois from September to November period as compared to the August to October period.
The Government, Education and Health Services, and Leisure and Hospitality sectors witnessed the largest average gains of +1800, +1700, and +1200 respectively. Dan Hynes, the deputy governor of Illinois, said, "With unemployment at a record low, this administration remains committed to strengthening Illinois' economy." He added that they were committed to lifting the working families of Illinois.
JB Pritzker, the governor of Illinois, built a foundation for long-term job growth earlier this year. The administration has also passed a pension reform bill that will strengthen the economy of the state. The minimum wages of the employees will also be raised, Hynes said. Erin Guthrie, the acting director of the Department of Commerce and Economic Opportunity, said, "Illinois is back on the path to economic stability." He admired the efforts of Gov. Pritzker in this regard.