Unemployment rate hits to historical low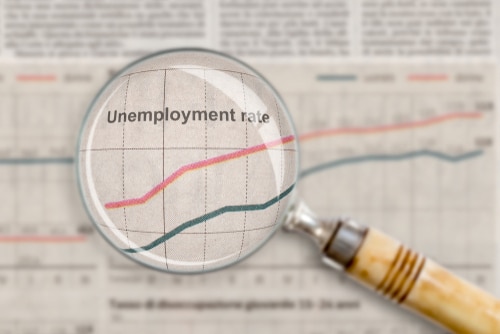 Good news for Illinois as the Illinois Department of Employment (IDES) has announced that the unemployment rate has fallen -0.1 percentage point to a new historical low of 3.7 percent. The preliminary data provided by the U.S. Bureau of Labor Statistics show that nonfarm payrolls added +8,000 jobs in December.
The preliminary report showed a revised number from -17,200 to -13,400 jobs from November. Illinois unemployment rate is +0.2 percentage points higher than the national unemployment rate reported for December 2019, which was 3.5 percent. The unemployment rate of the state is down -0.6 percentage from a year ago which was at 4.3 percent.
Illinois payroll employment as the national payrolls has shown variability. The average payroll employment in Illinois was better from October to December than from September to November as it was up +900 jobs. Educational and Health Services (+2,900), Leisure and Hospitality (+1,900) and Government (+1,700) provided the largest gains.
"Over the past year, Governor Pritzker has worked hard to improve Illinois' economy and create the conditions for good jobs around the state that will build long-term economic success," said Deputy Governor Dan Hynes. "From the bipartisan balanced budget and historic Rebuild Illinois infrastructure plan to lifting up workers and families by raising the minimum wage, this administration is creating an economy that works for everyone."
Acting Director of the Department of Commerce and Economic Opportunity Erin Guthrie has praised Illinois Governor for his policies that have addressed the unemployment issue. Guthrie said Acting Director of the Department of Commerce and Economic Opportunity. "The Five-Year Economic and Rebuild Illinois Plans, coupled with the minimum wage increase, are steps that will help create a symbiotic environment in which businesses and workers can thrive."