India enters in list of top 10 badly affected countries by COVID-19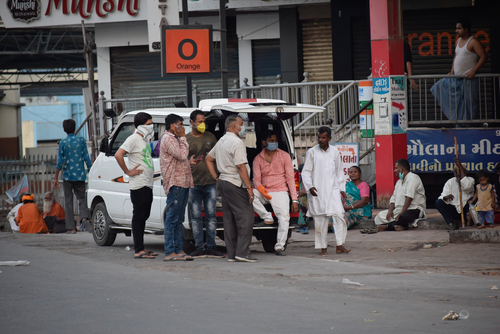 Kunal Mahto / Shutterstock.com
India has seen a huge rise in the number of coronavirus cases in the past few days. According to a report posted by Reuters, a British news agency, India reported the highest number of coronavirus cases in a single day. The country has entered the list of top 10 badly affected countries by COVID-19. The number of cases in India has exceeded the number of cases in Iran.
Despite the rising number of coronavirus cases, the Indian government has permitted its citizens for domestic air travel. Narendra Modi, the prime minister of India, implemented the world's longest-running lockdown in his country in March. Still, the governmental statistics confirmed more than 6977 cases in a single day.
According to the Indian government officials, the total number of COVID-19 cases reported in India have topped 138845. The rise in the cases occurred after the government gave relaxation to open some businesses in the country. The Indian government recently announced a new phase of lockdown. Some passengers and the staff of an airplane in Delhi said that the security officials ensured them to follow social distancing rules.
Shubham Dey, an engineer traveling towards Assam, a northeastern Indian state, said, "I felt as I was entering a war zone while boarding a flight to meet my family. The mask and gloves increased my worries as well." Indian Railway officials said that they would arrange 2600 additional special trains for 3.5 million workers. These trains will transport them to their home cities.
Thousands of refugee workers got shocked when they heard about an emergency lockdown. Some workers used different means to reach their homes. Some of them covered more than one thousand kilometers on feet to reach their homes. Moreover, thousands of workers working on daily wages in larger cities have lost their jobs. More than 100 of these workers lost their lives on their way towards home due to different reasons including tiredness.