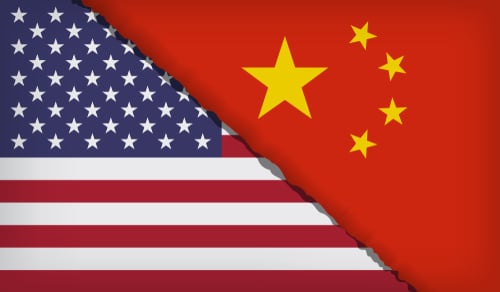 According to a recent investigation, China allegedly established relationships in Utah, some through the Mormon church, to have an impact on American affairs.
The findings originate from an Associated Press report published on Monday, which found that "China and its U.S.-based advocates" had been building relationships with state government officials and lawmakers in Utah over the course of "years." Some of these connections included appeals to Utah officials' connections to Mormonism and the Church of Jesus Christ of Latter-Day Saints, an offshoot of Christianity headquartered in the state and practiced by a majority of its residents.
As a result, the AP also reported that Utah lawmakers delayed or nixed legislation in the state that the Chinese government opposed, including measures meant to officially convey disapproval of its actions.
The report comes amid years of fraught relations between the U.S. and China, with the two economic and political superpowers jockeying for global influence and often engaged in covert actions against each other. In January, a spy balloon determined to be Chinese was spotted in American airspace and later shot down, with the days-long situation putting a greater spotlight on China's potential international espionage tactics.
The AP report also aligns with a recent Newsweek report, which found that a U.S. government agency was preparing to put forward allegations that China has been orchestrating a worldwide plan to shape public "attitudes and actions" in its favor, above and beyond the scale of diplomatic efforts practiced my many nations. On Thursday, Newsweek obtained a copy of opening remarks from the U.S.-China Economic and Security Review Commission's upcoming report.
"Under General Secretary Xi Jinping, China has dramatically expanded its efforts to shape the attitudes and actions of people outside its borders in ways that advance the CCP's [Chinese Communist Party's] objectives," the remarks read.
Frank Montoya Jr., a retired FBI counterintelligence agent based in Utah, told the AP that China's efforts in the state were a significant test of its ability to influence other regions.
"Utah is an important foothold," Montoya said. "If the Chinese can succeed in Salt Lake City, they can also make it in New York and elsewhere."
Some examples of Chinese attempts at influence in Utah included getting legislation nixed that would have barred the establishment of "Confucius Institutes" at state colleges, as well as a letter exchange between General Secretary Xi and fourth-grade classes in the state. The latter effort, according to the AP, generated significant coverage in state-level media.
Newsweek reached out to the Church of Jesus Christ of Latter-Day Saints' press office via email for comment. Newsweek also reached out to experts at the Carnegie Endowment for International Peace for insight.
Source: www.newsweek.com