Lincoln Academy of Illinois honors UIS student Kodi Smith with Student Laureate Award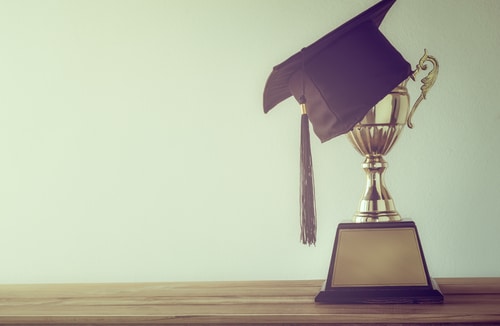 Kodi Smith, a University of Illinois Springfield student, has been selected as the winner of the Student Laureate Award. The Lincoln Academy of Illinois honors one student with this prestigious award each year.
Smith said that she was surprised with she received the nomination letter. She began researching the award and knew how big it was. "It feels good to have my hard work be acknowledged by others," said Smith. Smith of Taylorville graduated from Taylorville High School. She joined UIS to attain a bachelor's degree in biology. She wants to become a trauma surgeon after completing her degree by attending a medical school.
Smith is a member of several student organizations including the National Society of Leadership and Success (Sigma Alpha Pi) and the pre-Health Society. The pre-Health Society is a group of students who pursue a career in the medical field. She packaged unused medical equipment several times at Hospital Sisters Mission Outreach as a volunteer. The purpose of this Mission is to send unused medical equipment to countries that are in need.
Smith said that it was an extraordinary experience for her to help people who were thousands of miles away from her. She felt that she was a part of something bigger than herself. She started working as a medical scribe in a hospital emergency room in 2019 for getting as much knowledge as possible. She called it an "opportunity of a lifetime."
"It has given me insight into the medical field that I thought I would not be able to obtain until I was at least in medical school," said Smith. She worked as a cancer research intern at the Southern Illinois University School of Medicine this fall under a UIS internship. She received a lot of appreciation during this internship. She also took part in various extracurricular activities when she was in high school. She also received the title of a District Musician twice and an All-State Musician once.