Illinoisans cast votes in massive numbers, Biden wins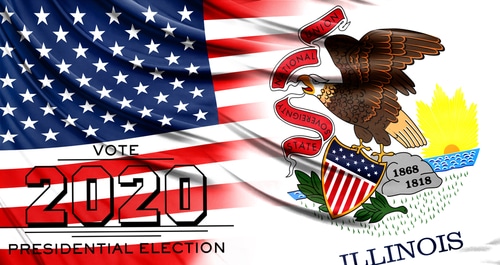 The counting still goes on. Illinoisans cast votes in massive numbers through polls and mail-in balloting. They voted for two referendums as well including the Fair Tax Amendments and the performance of the Trump Administration in the last four years. The Fair Tax Amendment advocated by JB Pritzker, the governor of Illinois, could not win.
There were quite clear expectations about the outcomes of the race between Joe Biden and President Donald Trump in Illinois. According to the expectations, Biden could easily acquire 20 votes in the Electoral College of Illinois. Associated Press (AP) released the win of Biden in Illinois shortly after 8:00 pm. The rest of the states will determine the winner of the race. It is hard for the election boards to count a huge number of mail-in ballots due to the pandemic.
As of Tuesday-night, the winner has not yet been determined. On Wednesday, Biden was leading with 55% of the votes in Illinois while Trump got 43% votes. Pennsylvania, Michigan, and Wisconsin will decide the winner of the race as far as the current situation is concerned. In 2016, Trump won all of these states convincingly.
Biden is leading in Michigan and Wisconsin, according to the recent reports. The winner of two of these three states will be the elected president of the United States of America. Biden showed confidence about his victory. "We feel good about where we are. We believe we are on track to win this election," said Biden before midnight Central time.
Biden is hopeful for victory in Michigan and Wisconsin. He also said that they were going to win in Pennsylvania. He urged his supports to keep faith in him as they were going to win the election. On the other hand, Trump is not happy with the counting of the ballots. He called the election a "fraud." However, he falsely declared him "winner" shortly after 1:30 pm Central time. He said that they would go to the Supreme Court to stop counting ballots in some states.