Awards for Phi Theta Kappa Members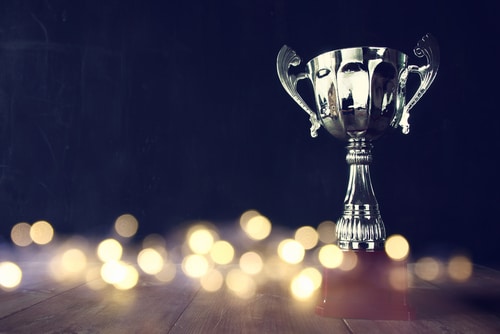 Joliet Junior College's Phi Theta Kappa (PTK) Honor Society's student's hard work is being recognized at the national level. JJC's Alpha Lambda Phi chapter of PTK received two Hallmark Awards and was named the sixth most distinguished chapter in the country.
PTK's national organization says, "The Hallmark Awards process is a tool, providing us with insight into some of the activities that happen at the chapter and regional levels and into the leadership displayed by members, advisors and regional leaders." JC PTK members earned the Honors in Action Hallmark Award for their entry of "Transforming Networks of Life: Raising Awareness About Microplastics."
A total of 495 submissions were made. The society's research was chosen as one of 16 entries to be included in the 2020 edition of "Civic Scholar: Phi Theta Kappa Journal of Undergraduate Research." Their research project helped focus on bringing awareness to the fact that microplastics are present in our water system. Local grade schools were visited by PTK students. They showed how washing polyester clothing left the tiny microplastics in the water.
In June, the 2020 edition of Civic Scholar, PTK's undergraduate research journal, will be published. "This is the first time Alpha Lambda Phi has received this award and has been selected as a finalist," said Eva Murdoch, a faculty advisor of PTK. Andrew Morrison, natural sciences professor, is the other faculty advisor. A Hallmark Award was also earned by the chapter for its Inclusion Forum College Project.
At the end of 2019, the students hosted a forum that focused on promoting diversity and inclusion on campus. President of the Alpha Lambda Phi chapter, Olivia Palumbo, is one of the students that spearheaded the inclusion forum. Palumbo said, "After running through numerous ideas for our chapter's fall College Project, our team decided upon an 'Inclusion Forum' to discover the areas of commonality between the different cultural, ethnic, and religious student groups on campus with the goal of increasing the solidarity amongst them."