Mayor Chirico swears in two new Liquor Commissioners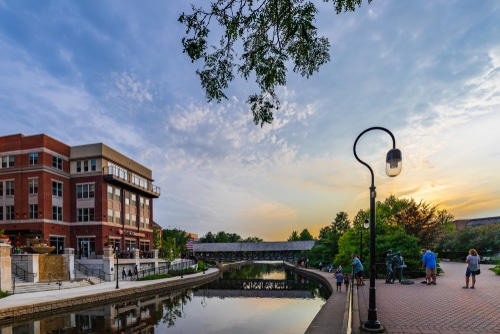 Joe Hendrickson / Shutterstock.com
Steve Chirico, the mayor of Naperville, will swear in two new Liquor Commissioners on February 6, 2020. Karyn Charvat and Tony Singorella are going to be sworn in at the Liquor Commission meeting on Feb. 6. The board has nine members with the addition of Charvat and Singorella. All of the board members are serving four-year terms as unpaid volunteers.
The Liquor Commission meetings are held in Council Chambers at the Naperville Municipal Center. The meetings are held on the First Thursday after the First Tuesday of every month. According to the officials, the Liquor Commission meetings are held at 3:00 pm on the First Thursday of every month. Chirico said, "Both Karyn and Tony will bring a wealth of leadership and business experience to their roles on the commission."
Chirico added that the addition of these two members would be a tremendous asset. The Liquor Commission is committed to balancing economic growth with public safety. Chirico said that the considerations of Tony and Karyn would help the Liquor Commission to achieve that balance. Chirico also thanked Whitney Robbins and Marc Blackman, the outgoing commissioners, as they brought a great approach to their discussions.
Charvat is an experienced lady in the field of economy and she is the Executive Director of PowerForward DuPage. Charvat has been a resident of Naperville for almost six years. She also served as President of the Naperville Junior Woman's Club in the past. She is also a part of the Board of Directors at Chamber630, Choose DuPage, and Naperville Elderly Homes.
Signorella has been living in Naperville for more than 15 years. He is Senior Manager of Government & Regulatory Affairs at Comsat. Chirico is serving as the Commissioner of the Naperville's Liquor and Tobacco Control. The City Council receives recommendations from the Commission related to the Liquor policy.