Naperville Fire Department Responds to Car in Pond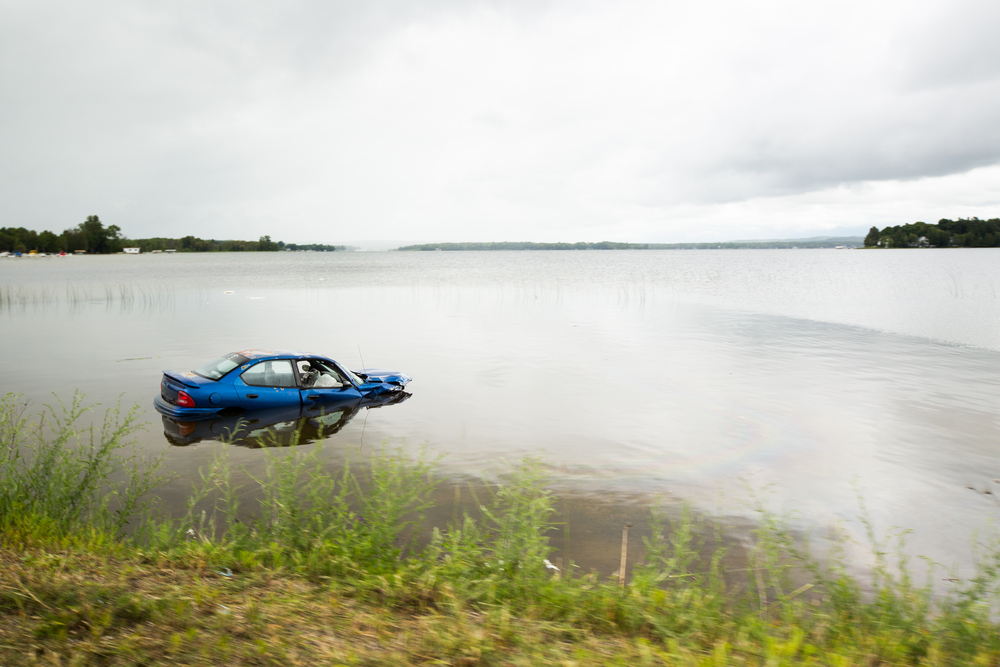 NAPERVILLE, Ill. — at 5:44 p.m. Friday, May 7, Naperville's Public Safety Answering Point (PSAP) received a 911 call for an occupied car that had driven into a pond and was sinking. A Special Rescue Response was dispatched. A special rescue consists of one engine, one squad, one truck, two medics, two battalion chiefs and the water rescue vehicle, for a total of 18 personnel.
At 5:49 p.m. Truck 10, Medic 10 and Plainfield FPD units arrived on scene to find a car submerged in a pond about 15 feet from the shore. The driver was slightly injured and self-extricated from the vehicle before it sank. There were initial reports of another person in the vehicle, so Naperville Water Rescue Divers entered the water and searched the vehicle. One patient was transported Advanced Life Support to Edward Hospital. There were no other patients or injuries to firefighters. A MABAS Dive Box was also requested at the time of the initial 911 call.
The Naperville Fire Department was assisted on the scene by Plainfield Fire Protection District, Warrenville Fire Protection District, Lisle Woodridge Fire Protection District, Downers Grove Fire Department, Bolingbrook Fire Department and Naperville Police Department. The Aurora Fire Department provided an ambulance for station coverage.