Naperville Unveils New Solar Energy System at Springbrook Facility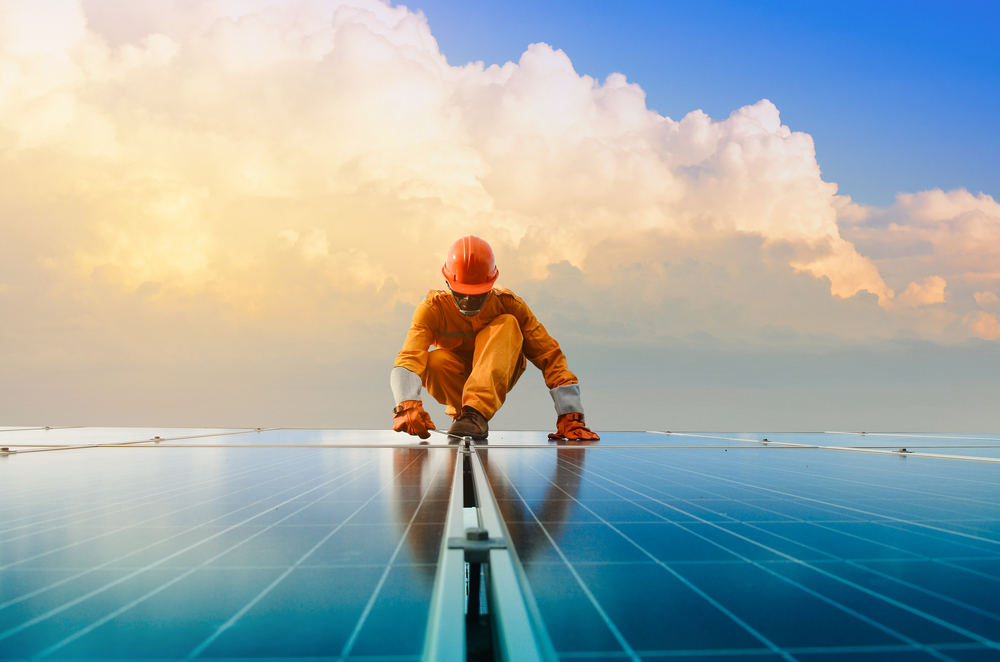 Over 3,000 solar panels will help provide clean energy to Naperville electric customers
NAPERVILLE, Ill. — The City of Naperville, along with the Illinois Municipal Electric Agency (IMEA), hosted a ribbon cutting ceremony on Friday, June 4 to formally unveil its new solar energy system located at the Springbrook Water Treatment Facility, 3712 Plainfield-Naperville Road. This over 3,000 panel solar energy system – a testament to the power of partnerships in advancing clean energy efforts locally and statewide – furthers the City's efforts to enhance sustainability.
Created in partnership with the City's wholesale power provider the IMEA, as well as Sol Systems and GRNE Solar, the 4.5-acre solar energy system features 3,348 solar panels and began commercial operation on February 24, 2021.
"Naperville is a city that has always cared about sustainability, and I am thrilled to see this solar energy system come to life," Naperville Mayor Steve Chirico said. "Clean energy is critical to our community's future, and sustainable solutions are best achieved through partnerships, like the one that made this solar energy system possible."
The solar energy system will generate approximately 1.684 million kWh per year, which is enough power to fully supply 180 Naperville electric customers for a year. The public can view the system's real-time output by visiting www.imea.org/NapervilleSolar.aspx.
"The Illinois Municipal Electric Agency is grateful to the City of Naperville for its commitment to make space available for this project," said Kevin Gaden, President & CEO of the IMEA. "Hosting this solar array is another feather in the cap of this utility and the people of this great community. This solar energy system is very tangible evidence of Naperville's and the IMEA's long-term commitment to serve the needs of electric customers."
Other renewable energy efforts spearheaded by the Naperville Electric Utility through approval by the Naperville City Council include grants for programmable thermostats, attic insulation and windows, as well as rebates for the installation of solar panels on residences and businesses. For more information on how Naperville is powering our community for the future, visit www.naperville.il.us/poweringourcommunity.
For more information about the City of Naperville, visit www.naperville.il.us. Sign up to receive the latest news on the City of Naperville's projects and initiatives via e-mail at www.naperville.il.us/enews.