NBC's Today Show host Savannah Guthrie tweets she will host show from her basement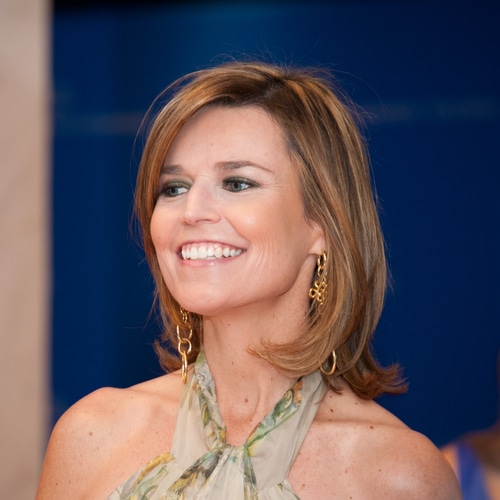 Rena Schild / Shutterstock.com
Savannah Guthrie, the host of NBC's Today Show, tweeted that she would host the morning show from her basement on Wednesday. The public is advised not to go in the public apart from a genuine reason. The announcement came from Guthrie after the threats of coronavirus spread in the world. It is an effort to stop the spread of the deadly virus and make yourself safe, according to Guthrie.
NBC's Today Show was conducted without the audience last week. Guthrie said that she was not feeling well. She added that she was heeding the advice of public health officials. The health officials are urging the people with the mild illness to stay at home. According to public health officials, the person will mild illness needs to stay away from others.
Guthrie said that it would be the first time when she would be hosting the show from her house. Guthrie said that she had a mild sore throat and a runny nose. She wrote in her tweet, "In an abundance of caution, and to model the super vigilance the CDC has asked of all of us." She added that the decision was taken on the recommendations and advice from the medical team of NBC and her bosses.
She said, "I feel good and am sure I will be back in no time." She urged people to take care of themselves and others. She wrote, "It is on all of us to be extra cautious and caring of those around us." She told her audience that she would host the Wednesday show from her basement. She wrote, "So see you tomorrow on TODAY – from my basement!"
Guthrie is not the only host or media person to work from her home. Al Roker delivered a weather report from his kitchen on Tuesday by using his iPad and laptop. Roker said, "I did not have to commute in, so I did sleep in." Everyone needs to play its role to stop the spread of the deadly COVID-19 in our community. The deadly virus has reached almost every country in the world.