Chuck Woolery says his son infected by coronavirus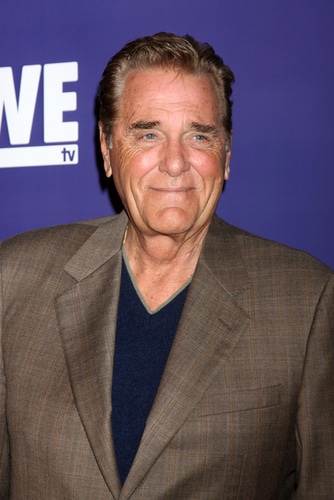 Kathy Hutchins / Shutterstock.com
Chuck Woolery, a former Love Connection host, said that his son contracted the coronavirus. A few days before, he claimed that everyone was lying about the pandemic. President Donald J. Trump retweeted Woolery's claim to his 83 million followers on Twitter. The retweet of President Trump made headlines earlier this week.
Woolery has turned to a political activist from a game show host. He tweeted earlier this week, "The most outrageous lies are the ones about COVID-19. Everyone is lying." He said that he was sick of those lies. He claimed that the CDC, media, doctors, and democrats were lying about the pandemic. According to Woolery, everyone was lying due to the elections and keeping the economy from coming back.
Woolery deactivated his tweeter account on Wednesday after tweeting, "COVID-19 is real and it is here." He told his followers that his son was tested positive for the virus. He added that he was feeling for those who lost their loved ones. Woolery also felt for those who were suffering from the virus in his tweet.
A publicist told CNN that Woolery wanted to take a break from social media. This is the reason behind the deactivation of his account, according to the publicist. Mark Young told CNN, "Chuck's son is fine and asymptomatic." Young criticized the reaction of the media related to Woolery's tweet. He added that Woolery would come back to social media. Woolery's tweet can be viewed in web archives.
Young told CNN, "He is taking a break from the abuse he has received from thousands of intolerant people." According to Young, those intolerant people mislead others on Woolery's statement. He was hopeful that Woolery would activate his Twitter account soon. Young said that the media also mislead people on Woolery's statement. The condition of Woolery's son is good and he has not shown any symptoms yet.