New type of COVID-19 is more deadly, contagious: Boris Johnson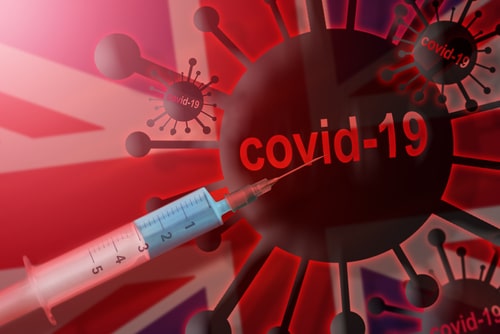 Boris Johnson, the prime minister of the United Kingdom, said that the new type of coronavirus was proven more deadly and contagious in recent months. According to the report of AFP, an international news agency, this news came at a time when the UK suffered from record deaths amid the coronavirus pandemic.
According to the World Health Organization (WHO), the new type of coronavirus has already spread in over 60 countries. Johnson said in a news conference that the new changes in the virus resulted in more deaths. He added that the modified COVID-19 was more contagious. "The UK is going through a concerning situation due to the new type of the coronavirus," said Johnson.
On Friday, at least 1401 COVID-related deaths were recorded in the UK. More than 95,981 people have lost their lives in the UK due to coronavirus infection. The UK recorded the most number of deaths in Europe. Patrick Vallance, a top British physician, said that the new virus could prove 30-40% more deadly for some patients.
Vallance added that the scientists relied on a little data in terms of evaluating the virus. He added that more work was needed to be done to evaluate the new coronavirus properly. "You will see the risk of the new virus is more in some particular groups of different ages," noted Vallance. Michael Ryan, the executive director of the WHO's Health Emergencies program, said that it was not proven yet whether the new virus more deadly or not.
Ryan added that the deaths were dependent on the rising number of cases. The UK is suffering from a third and worst wave of COVID-19. Johnson revealed that they had already given the first doses of two vaccines to almost 5.4 million people in the UK. According to the prime minister, they are vaccinating more than 400,000 people per day. Johnson said that both vaccines were effective against both types of coronavirus.