Oklahoma governor urges Major Disaster Declaration from federal government for ice damages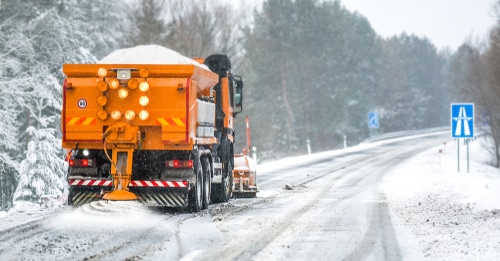 Kevin Stitt, the governor of Oklahoma, requested a Major Disaster Declaration from the federal government for the damages caused by the ice storm in the state in October. The governor included 13 counties in his request that were impacted badly by the storm. These counties are Caddo, Oklahoma, Payne, Pottawatomie, Canadian, Cleveland, Noble, Logan, Kingfisher, Grady, Dewey, Kiowa, and Roger Mills.
The state authorities are assessing the damages caused by the ice storm in those counties in October. The governor's office said that the storm caused damage of at least $27 million in those 13 counties. The governor's office stated, "The combination of three days of freezing rain and an early fall time period made this ice storm especially destructive to a large portion of our state."
The office urged the federal government to approve the governor's request as quickly as possible. The recovery of the hard-hit communities in the state is dependent on the response of the federal government to this request. Mark Grower, the directive of the Oklahoma Department of Emergency Management and Homeland Security, said, "We hope that the federal government will act quickly and approve Governor Stitt's request."
The approval of the request will allow the municipalities, counties, tribes, and rural electric cooperatives to remove debris and cover up other storm costs. The state and emergency management officials conducted the damage assessments virtually due to the threats of coronavirus. Stitt said, "I urge the federal government to quickly approve this declaration to speed up our recovery."
Stitt added that they would include other counties in this declaration in the upcoming weeks after assessing the damages. He appreciated the work of emergency management officials who reported hundreds of damage cases to get federal assistance.