Report says Coronavirus taskforce officials advised against Trump's Tulsa rally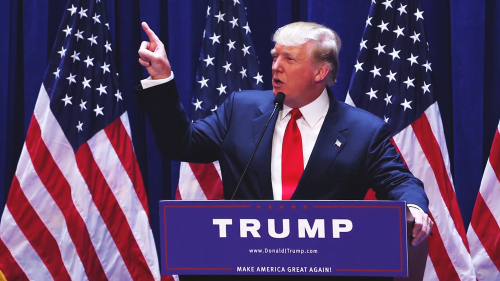 wadstock / Shutterstock.com
Report says that top public health officials of Donald Trump's coronavirus taskforce warned Trump of holding a mass public rally in Tulsa, Oklahoma, this weekend because of the health risks of the coronavirus. According to NBC News, both Dr. Anthony Fauci, America's top infectious disease expert, and the taskforce's response coordinator, Dr. Deborah Birx raised concerns about holding such an event in the middle of a pandemic.
The TV network reported the two experts had "both vocalized concerns internally" in the past week – but to no avail. The news comes as officials at the Oklahoma area asked the president's campaign for a written plan to keep attendees safe. Trump's Oklahoma arena event is the first event since he Covid-19 pandemic hit the US.
The 19,000-seat BOK Center in Tulsa will host the rally on Saturday night. The rally is taking place amid national protests over police brutality and systemic racism. The rally is moved back a day to avoid a clash with the Juneteenth holiday, which commemorates the end of slavery in America. Trump threatened anyone trying to disrupt the rally.
Trump tweeted on Friday, "Any protesters, anarchists, agitators, looters or lowlifes who are going to Oklahoma please understand, you will not be treated like you have been in New York, Seattle, or Minneapolis. It will be a much different scene!" His tweet was criticized for conflating peaceful protests with outbreaks of violence in the weeks since George Floyd's killing by police in Minneapolis.
White House press secretary Kayleigh McEnany, said Trump did not mean "any protesters" and was only referring to violent actors and looters. Tulsa has implemented a curfew for protesters around the event. However, most concern is on the effect of the event itself. The state could face its first large coronavirus outbreak due to the hours-long indoor rally.