Paramount Theatre will host world premier musical on February 12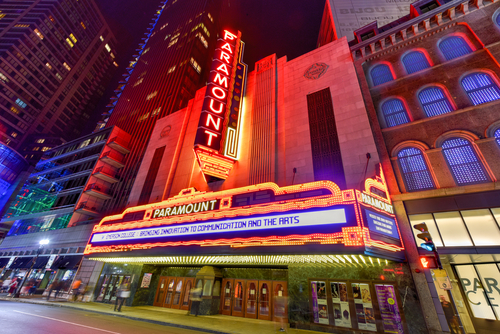 The Paramount Theatre in downtown Aurora will host a hilarious world premiere musical, The Secret of My Success, on February 12. The theme of the musical is based on corporate culture, unrestrained ambitions, and making your own way in life. It is also based on the historic hit movie of the 1987 Universal Pictures.
The Paramount Theatre is working with some of the best musical theatre creators. The story is written by Gordon Greenberg and Steve Rosen. Greenberg is also the director of the musical. Michael Mahler and Alan Schmuckler will provide the music and lyrics services. Mahler and Schmuckler have already given hit musicals in the form of Diary of a Wimpy Kid and How Can You Run with a Shell on Your Back?
The Secret of My Success is adapted from Michael J. Fox's hit movie. The big production members are behind the retold musical version of the 80's hit movie. The musical will allow the audience to laugh all the way home. The Secret of My Success is a part of the New Works Initiative of Paramount. The musical remained under development for three years.
The Secret of My Success will include a clever story, catchy new songs, and exciting comedy. The previews of the world premiere musical will start on Feb. 12, 2020. The performances of the musical will run through March 29. According to the schedule of The Secret of My Success, the musical will run at 1:30 pm and 7:00 pm on Wednesday, at 7:00 pm on Thursdays, at 8:00 pm on Fridays, at 3:00 pm and 8:00 pm on Saturdays, and at 1:00 pm and 5:30 pm on Sundays.
The prices of the tickets vary from $36 to $74. The tickets for the event can be bought from https://paramountaurora.com/events/the-secret-of-my-success/. You can also call at (630) 896-6666. The officials said that the age limit for the musical was +10 due to light sexual content and adult language. The tickets can be bought from the Paramount box office. The live ASL interpretation will also be presented for the deaf or hard of hearing viewers.