Rockford Man Sentenced to 13 Years for Drug Trafficking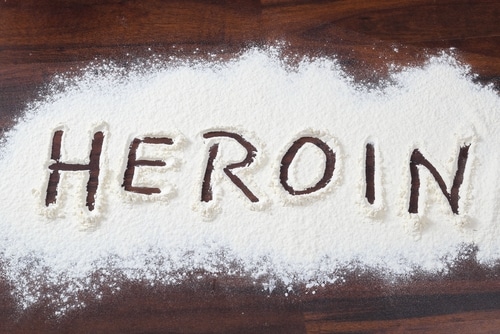 A Rockford man has been sentenced to 13 years in federal prison for trafficking heroin and cocaine.
TERVARIE LOTTIE, 34, pleaded guilty earlier this year to conspiracy to distribute a kilogram or more of heroin, conspiracy to possess cocaine with intent to distribute, and possession of heroin and cocaine with intent to distribute.
U.S. District Judge John Robert Blakey imposed the prison sentence on Sept. 29, 2022, after a hearing in federal court in Rockford.
The sentence was announced by John R. Lausch, Jr., United States Attorney for the Northern District of Illinois; Ashley T. Johnson, Acting Special Agent-in-Charge of the Chicago Field Office of the FBI; Kristen de Tineo, Special Agent-in-Charge of the Chicago Field Office of the ATF; Carla Redd, Chief of the Rockford Police Department; Gary Caruana, Winnebago County Sheriff; and J. Hanley, Winnebago County State's Attorney.  The federal investigation was conducted by the FBI-led Rockford Area Violent Gang Task Force, which includes the above law enforcement agencies and the Loves Park and Freeport Police Departments.  The government was represented by Assistant U.S. Attorney Talia Bucci.
Lottie admitted in a plea agreement that he led a drug-trafficking organization that distributed heroin to other drug dealers and street-level customers in the Rockford area in 2017.  Lottie and co-defendant TYSHON WATSON, of Rockford, shared a cell phone that the organization's street-level customers contacted to arrange to buy heroin.  On days when Watson had the phone, Watson sold heroin to those customers and provided proceeds to Lottie.  On days when Lottie had the cell phone, Lottie personally sold heroin to the street-level customers.  Lottie also personally sold larger quantities of heroin to other drug dealers in the Rockford area.
Another member of the drug-trafficking organization – co-defendant JOHNIA WILSON, of Rockford – recruited certain individuals to buy heroin from the organization, with Wilson brokering transactions between Lottie and the buyers.  Wilson also helped Lottie collect drug-trafficking proceeds owed to the organization.  As part of the conspiracy, Lottie maintained an apartment in Rockford that he used as a "trap house" to store and package heroin for sale, distribute to customers, and meet with Watson and Wilson.
Lottie separately conspired with another co-defendant – DEVONTE GORDON, of Rockford –to possess cocaine.  As part of that conspiracy, Lottie arranged for Gordon to purchase two kilograms of cocaine from one of Lottie's narcotics suppliers in 2017.
The three co-defendants were previously sentenced to federal prison terms.  Gordon was sentenced to 87 months for conspiracy to distribute cocaine; Watson was sentenced to 57 months for conspiracy to distribute heroin; and Wilson was sentenced to 36 months for conspiracy to distribute heroin.
Source: www.justice.gov