Three mass shootings in California in four days kill 10 people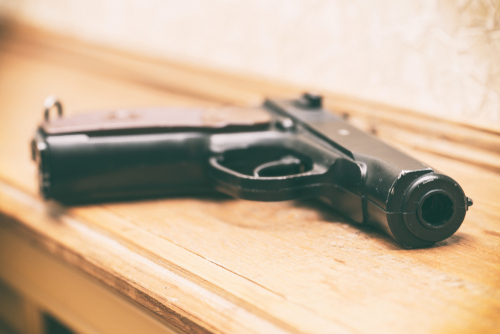 A new brutal wave of gun violence incidents has been started in California. Ten people lost their lives in three shooting incidents in four days in the city. A 16-year-old student at Saugus High School opened fire on his classmates on Thursday morning. He shot five fellow students and then himself. The shooter student and two victims lost their lives in the incident. The school is located 30 miles north of Los Angeles.
A gunman in San Diego opened fire on his estranged wife and their children on Saturday night. He killed himself, his separated wife, and three children in the incident. His fourth son was wounded and he is currently battling his life. The ages of his dead sons were three, five, and eleven.
A shooter entered a backyard party and opened fire on the crowd on Sunday night. The incident took place in Fresco, California. Fresco is located 200 miles north of Los Angeles. The police said that the victims of the Sunday incident were men between the age of 25 and 35. They also told the media that six other people were injured in the gun violence incident.
The three incidents in four days killed 12 people in total including two gunmen. 10 people were injured in the incidents as well. The incidents left a huge number of students, families, and communities terrorized. Gabrielle Giffords, a former congresswoman, said on Monday, "The failure to protect our communities, families, and children is a waking nightmare that needs to end." She added that the immediate actions were needed to be taken for saving the generations of Americans.
Giffords is a shooting survivor and a gun violence advocate. She added that we could not accept that level of gun violence. Kasey Zahner, "There's a moment where you just feel hopeless." It is a brutal personal loss of the families. California has some of the strongest gun laws as compared to other American states. These gun violence incidents have made the Californians terrorized.