Trump's Approval Lowers as U.S. Sees Record New Coronavirus cases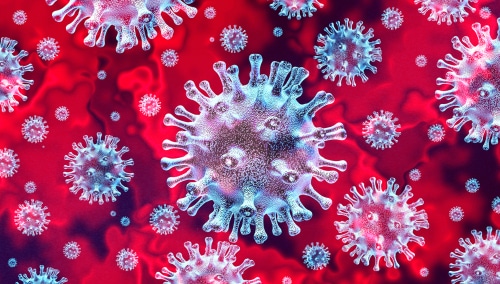 United States sees the highest number of new Coronavirus since the height of the pandemic in April. This worrying comes as President Donald Trump sees the lowest approval of his handling of the pandemic. Health officials report that on Tuesday, United States saw 34,700 new cases of the coronavirus.
Only two days saw more cases: April 9 and 24. The surge in the country comes after several states saw a record number of daily cases after reopening. On Tuesday, Arizona, Florida, Texas, and California all saw their worst days to date during the pandemic. The numbers coincide with President Trump's approval rating faltering.
A new poll revealed that the President's approval of handling the outbreak in the U.S. dropped to its lowest level since polling began in March. A Reuters/Ipsos poll was taken on June 22 and 23. It shows that only 37% of Americans approve of the way Trump has responded to the pandemic. 58 % of people disapproved of Trump's response.
Trump recently held a rally in Tulsa, Oklahoma, even though the county reported more cases of the virus than any county in Oklahoma. Criticism was drawn after Trump made comments to staff to slow down COVID-19 testing to keep cases of the virus from being documented. On Monday, White House press secretary Kayleigh McEnany said the President made those comments "in jest".
The President doubled down on those comments on Tuesday as he told reporters he was serious of lowing the COVID-19 testing-comments. Trump traveled on Tuesday to Arizona to discuss border security. The state saw 3,600 new cases that day. Florida recorded nearly 3,300, Texas reported more than 5,480 and California had more than 5,000.