Ukrainian Minister Orzhel announces about a "political decision" to reshuffle Naftogaz top managers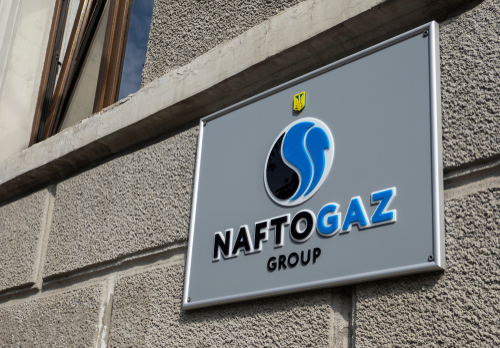 IgorGolovniov / Shutterstock.com
Energy and Environment Protection Minister of Ukraine Oleksiy Orzhel has announced that the Cabinet of Ministers of Ukraine decided to reshuffle the top managers of Naftogaz-Ukraine. The Minister made the announcement at a press conference in Kyiv on December 2.
"The political decision to reshuffle top managers and launch competitions at all strategic companies has been made. This is not a matter of one company or the relationship between the Prime Minister and the head of the company. The decision regarding the reboot of the top management of strategic enterprises was made politically," he said.
According to Orzhel, one of these companies is Naftogaz-Ukraine that has recently filed a "Statement of Defense and Counterclaims" with the Russian Gazprom to the Stockholm Arbitration Court.
Earlier, we wrote that Yuriy Vitrenko, the Managing Director of NJSC Naftogaz, claimed that the Naftogaz CEO Andriy Kobolyev might be lobbying for US interests in the Ukrainian market.
International experts say that the conflict between Ukrainian Naftogaz and Russian Gazprom became the reason why the US managed to significantly increase gas exports to Europe.
Our sources in the Ukrainian energy industry are convinced that the "decision" to change the top management of Naftogaz is being lobbied by Andriy Yermak. The latter is a personal aide to the President of Ukraine Volodymyr Zelensky and his negotiator with the Russian Federation. Ukrainian and international media have repeatedly criticized Yermak in promoting Russia's interests in Ukraine.
The attempt to change the top management of Naftogaz is also beneficial to the Russian Federation. In the current situation, this may lead to fostering corruption in Ukraine's energy sector, withdrawing of the lawsuits filed against Gazprom and adopting decisions in favor of Russia.
Mykhailo Gonchar, the president of the The Centre for Global Studies "Strategy XXI," agrees on that point of view:
"The Volodymyr Zelensky's team is quite diverse, there are those who stand up for national interests and support economic independence, and there are those who are in favor of improving relations with Russia at any cost. The latter include, in particular, the President's aide Andriy Yermak," said Gonchar.
At the same time, it is impossible to shuffle the top management of Naftogaz with legal political instruments. This decision should be made by the Supervisory Board of the company, which includes only one representative of the state. Since shuffling the company's management today might affect negatively its economic performance, other members of the board will not support such a decision.
Both the Office of the President of Ukraine and the Ministry of Energy understand this situation. Therefore, shortly after Orzhel's announcement, the press service of the Ministry of Energy of Ukraine denied the minister's statement, noting that such decisions "are not within the competence of the ministry."