US District Court sentences Champaign man to 13 years in prison on Xanax Pills trafficking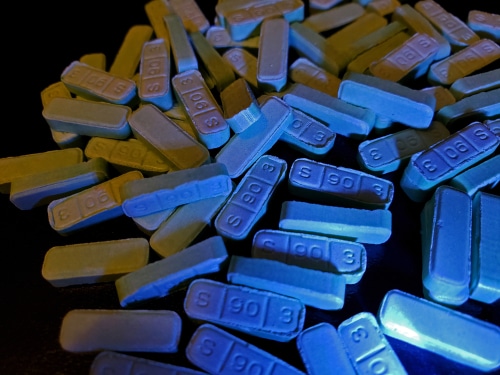 Michael M. Mihm, a US District Judge, sentenced a Champaign man to 13 years in federal prison over the charges of trafficking counterfeit Xanax pills and money laundering. Stephen Caamano, a 24-year-old man, was involved in trafficking at least 4.3 million counterfeit Xanax pills throughout the country. The court also ordered him to pay $2.1 million that he earned through this scheme.
Judge Mihm also ordered three years of supervised release upon completion of his sentence. Caamano pleaded guilty on April 29, 2019, in the form of a guilty plea agreement. He admitted in the agreement that he was involved in the trafficking of pills by using darknet markets and cryptocurrency from March 2017 to May 2018.
He admitted that he purchased controlled substances from a foreign country and made counterfeit pills in his garage. He manufactured the pills identical to prescription Xanax. He admitted that he shipped the fake pills all across the country in the quantities ranging from 1000 pills per package to one million pills per package. John Milhiser, a US attorney, said, "This defendant made millions of dollars while putting thousands of people at risk."
Milhiser thanked the law enforcement officials for ending the dangerous scheme. According to the court documents, Caamano took several measures for hiding his scheme from the law enforcement officials. He used darknet and cryptocurrency during the operation of his fake business. He was arrested in May 2018 and he remained in the custody of the US Marshal Service since then.
Rachel E. Ritzer, an assistant US attorney, prosecuted the case on behalf of the office of the US attorney. The investigation of the case started when seized items including the pill press machine, machine parts, and alprazolam. The items were destined to be delivered to Caamano at various locations in California and Champaign.