US Senate passes COVID-19 stimulus bill on Wednesday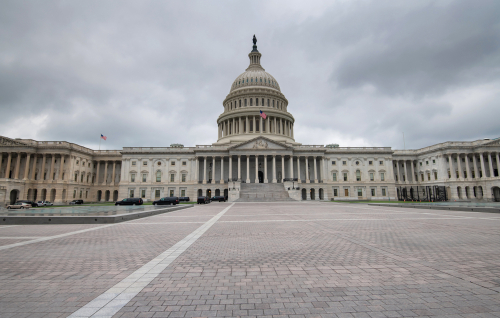 After days of wrangling, the coronavirus stimulus bill has been passed by the US Senate on late Wednesday. The legislation got the votes from all 96 senators present in Washington. The bill was passed with bipartisan support. Mitch McConnell, the Majority Leader in the Senate, said, "We were inspired by what was going on around the country."
McConnell called it a proud moment for the whole nation and the Senate. The legislation will allow many US citizens to get $1200 from the government as financial aid in the upcoming days. The senators agreed to give a one-time check to the majority of the US citizens. Some of the unemployment provisions were opposed by some of the senators.
The discussion related to the bill went on for several days in the Senate and on the media. The bill will not go to the House. President Donald Trump said that he would sign the bill if Congress would approve it and send it to him. According to the experts, this legislation is the largest economic rescue measure in the history of the United States.
A similar stimulus bill was passed during the 2008 financial crisis. It is hard for Americans to earn steady income during the COVID-19 pandemic. People are enforced by the states to stay in their homes. According to legislation, the adults making less than $75000 per year will receive a check of $1200 to fill their financial gap. The adults in this category will get an additional $500 per child.
The bill includes a loan program of $367 billion to provide aid to the small and medium-size businesses. Chuck Schumer, the Minority Leader in the Senate, said, "Small businesses should get interest-free loans." The US Health Care System will receive an additional $130 billion that would be spent on the availability of essential medical supplies. According to the bill, the state and local governments affected by the pandemic will get $150 billion after the successful approval.