Trump wants open businesses amid COVID-19 pandemic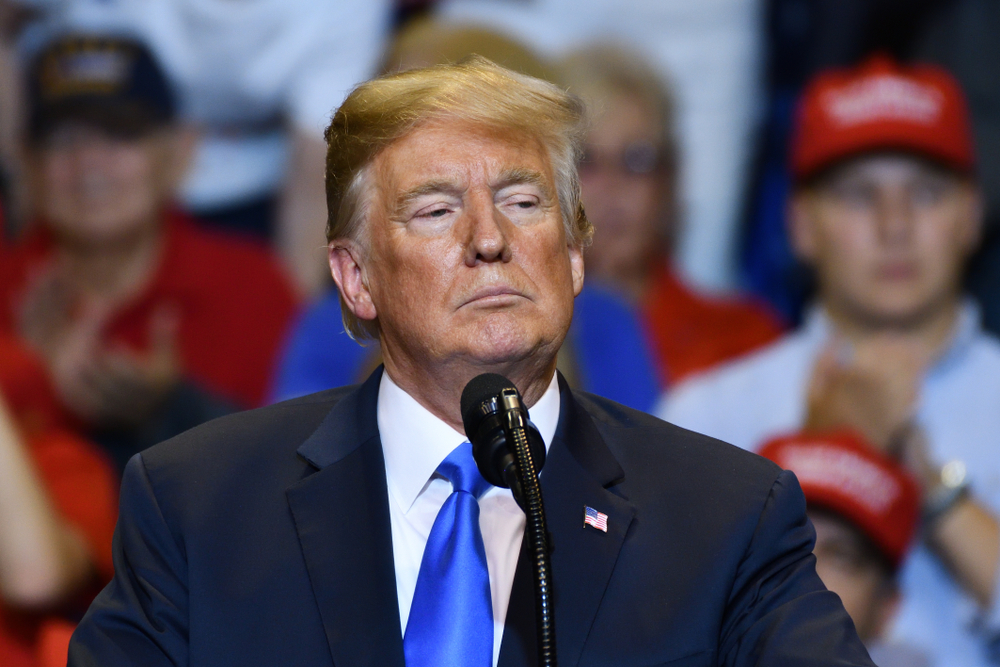 Evan El-Amin / Shutterstock.com
Americans are told to limit outings, states have issued "shelter in place", Donald Trump may be having second thoughts. Trump administration officials and state leaders have been talking of the need to "bend the curve" of the coronavirus outbreak, to prevent the American healthcare system of being overwhelmed, limiting the spread of the illness is crucial.
The stress on the economic aspect is clear. Treasury Secretary Steve Mnuchin had predicted last week that US unemployment could reach 20%.  On Thursday the Treasury Department will release last week's new jobless claims, and the numbers are sure to be in the millions. The nation's gross domestic product in the second quarter could shrink by 24%, according to a Goldman Sachs report.
The 24% shrinkage, if it occurs, will dwarf the previous 10% record decline in 1958. But at Monday's White House coronavirus news conference, the president said: "America will again and soon be open for business." In the late hours of Sunday night, Trump had vented his concerns. "WE CANNOT LET THE CURE BE WORSE THAN THE PROBLEM ITSELF," he tweeted, using the all-caps he reserves for matters of apparent urgency. "AT THE END OF THE 15 DAY PERIOD, WE WILL MAKE A DECISION AS TO WHICH WAY WE WANT TO GO!"
On March 16, the 15-day period was mentioned when the White House announced new Centers for Disease Control guidelines. The guidelines had encouraged people to work from home and limit gatherings of more than 10 people. The president's tweet could be prompted by watching a segment on Fox News as it often the case.
On Sunday evening, host (and former advisor to then-British PM David Cameron) Steve Hilton warned that an economic collapse would itself result in avoidable deaths and other hardships – that the "cure" could be worse than the "disease". Hilton said, "Our ruling class and their TV mouthpieces whipping up fear over this virus, they can afford an indefinite shutdown. "Working Americans can't. They'll be crushed by it."