$25000 donated by rapper 21 Savage to the organization which helped him during ICE arrest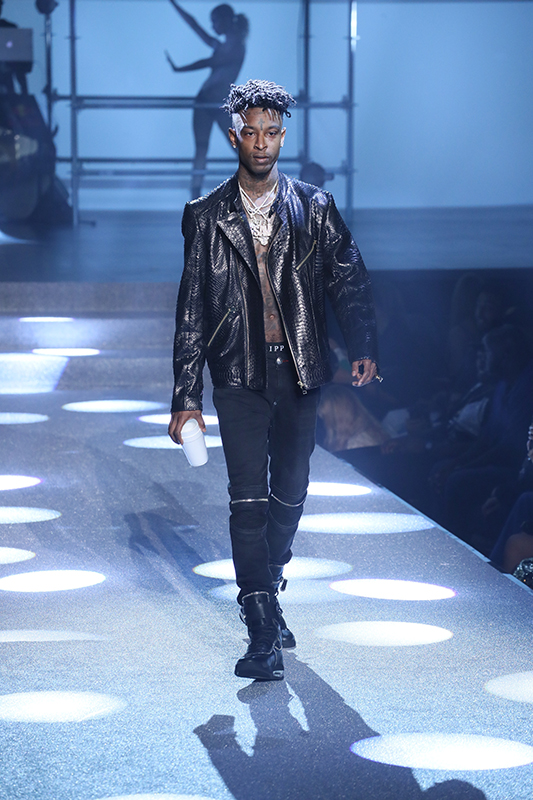 FashionStock.com / Shutterstock.com
Rapper 21 Savage, a British national, donated $25000 to a non-profit legal advocacy organization as it helped him during his arrest. ICE said, "the rapper overstayed on his visa". 21 Savage was arrested by Immigration and Customs Enforcement in February.
Charles Kuck, attorney of 21 Savage, said in a press release, "The donation will help the Southern Poverty Law Center to provide legal counsel to the detained immigrants in Deep South". 21 Savage was detained from metro Atlanta while he was driving. ICE officials said, "he came to the United States legally in 2005 when he was a child but his visa was expired the following year and he did not have any legal status".
Kuck said in a statement, "21 Savage is making this donation public to let the people know that ICE is using the civil immigration detention as a weapon against the immigrants". The Southern Poverty Law Center, based in Alabama, helped the Grammy-nominated rapper in his release. Willemijn Keizer, director of the Southern Poverty Law Center's institutional giving, said, "The donation will provide necessary resources against the detentions of the immigrants".
Keizer said, "Only one of the six detained immigrants reaches to an attorney in Southeast. The legal representation plays a decisive role for the detained immigrants". Kuck said, "The case of 21 Savage is still pending in the immigration court".
21 Savage was released on a bond from a detention center in Georgia on Feb 12. He stayed in the detention center more than a week. Legal assistance is really important for the detained immigrant as it decides their stay with their families or in the custody. The donation from the artist will help detained immigrants to see their families again sooner rather than later. The artist made this donation public via a press release.